India has its reasons to boycott China's Belt Road Initiative
Updated on May 17, 2017 01:39 PM IST
It is increasingly difficult to buy Beijing's arguments that their plan to splash a few trillion dollars around the world is a benign gift to the world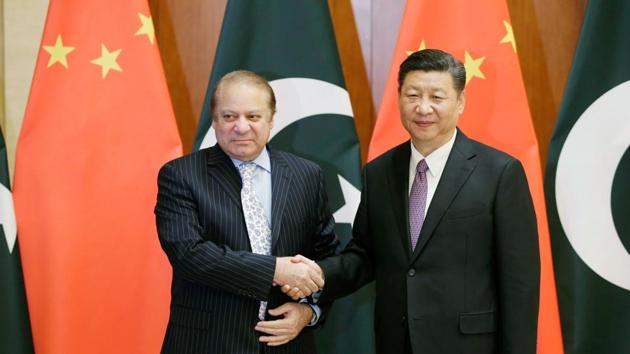 The only major country to openly boycott the Belt Road Forum, India has emerged as the most vocal opponent of China's continent-spanning infrastructure project. The reasons for New Delhi's skepticism about the Belt-Road Initiative (BRI) may not seem evident. They become clear, however, when seen through the prism of geopolitics.
India's position regarding what was originally called the One Belt, One Road has evolved over time — and become increasingly hostile as the nature of China's plans in the subcontinent and Indian Ocean area become clear. New Delhi's began with pointing out that the China-Pakistan Economic Corridor, the flagship project of the BRI, would run through territory that it claimed. More important was the unwillingness of Beijing to agree to New Delhi's requests for consultations on the objectives, nature and financing of the BRI. However, as China's infrastructure projects have begun to roll out the alarm bells have been ringing. In many countries, notably Sri Lanka but also elsewhere, China's construction of ports and highways have resulted in huge debts, usurious interest rates, bribing of political leaders and — once the government in question is sufficiently entangled — attempts to influence that country's foreign policy.
This is not true in all segments of the BRI, but it seems prevalent in the areas closest to India. Even in the case of the Pakistan corridor, the debt obligation is such that the main lesson is that Beijing is happy to entrap even its closest allies. The layout of most of the land-based projects is telling — almost of all it connects countries to China but very little connects other countries to each other.
It is increasingly difficult to buy Beijing's arguments that their plan to splash a few trillion dollars around the world is a benign gift to the world. This should not be a surprise to anyone and is not necessarily an argument against BRI. Great powers often end up providing global public goods through selfish actions. In any case, India has never said it would try to undermine or block Chinese projects in other countries — merely that it would not be signing up for the initiative. It remains an open question why Beijing is so insistent that India endorse the BRI, especially given that it has seen fit to turn against New Delhi in almost every other international fora including the Nuclear Suppliers Group. At the very least, there needs to be a far more transparent dialogue with New Delhi that, so far, the Middle Kingdom has refused. The recent forum should have been a lesson on the limits of geopolitics through Chinese whispers.
Close Story
Personalise your news feed. Follow trending topics