Maoist attacks must not deter the State from improving the lives of tribals
Oct 31, 2018 06:52 PM IST
They are caught in the crossfire between the State and the rebels.Yet development is the only way out of the mess, if not for anyone else, but the tribals, who have been impoverished for years because of the negligence of the Indian state
Elections are always a tense affair in Chhattisgarh because of the presence of Maoists in parts of the state. On Tuesday, a Doordarshan cameraperson and two policemen were killed in a Maoist ambush in the tribal-dominated state's Dantewada district. Reports said the cameraperson was in the area for election coverage (November 12 and November 20) and heading for reporting on a new polling booth at Nilawaya where people have not exercised their rights for the past 20 years. The special director general (Naxal operations), DM Awasthi, however, claimed that the attack was not related to the polls, but linked to the construction of roads, which the rebels were opposed to, in the Maoist-affected area. Last week, four Central Reserve Police Force personnel were killed and two more injured after Maoists used a powerful IED to target a bulletproof mobile bunker vehicle in the Bijapur district.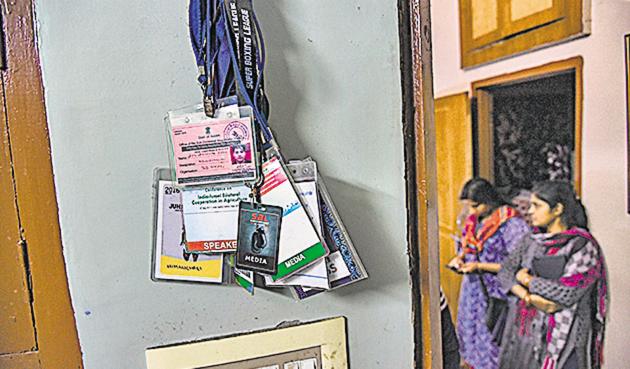 Either way, Maoists would be concerned. The Red Army doesn't want infrastructure in their strongholds because that would mean better tracking and easier movement of security personnel. Their opposition to elections is more ideological because the group doesn't believe in the democratic process, which they consider a consolidation of power in the hands of upper caste and dominant class elites. So every time an election is announced, Maoists put up posters warning residents to desist from voting, leading to a tussle with the India State machinery that is duty-bound to organise elections even in the remotest areas of the state and the country. The situation in Chhattisgarh is a bit more complicated because security forces are known to have indulged in several cases of extrajudicial excesses on tribals, an impoverished community that has been caught in the crossfire between the two armed groups for years.
Yet development is the only way out of the mess, if not for anyone else, but the tribals, who have been impoverished for years because of the negligence of the Indian state, and the lack of any strong political leadership from the community who can give their demands a voice. While the deaths of the securitymen and journalist are distressing, the Indian government must continue to push its development agenda in the Maoist strongholds, and also ensure that the forces don't violate the standard operating procedures and human rights in this turf war with the Red Army. This is critical for their personal security, and also to restore trust between the State and tribals.
"Exciting news! Hindustan Times is now on WhatsApp Channels
Subscribe today by clicking the link and stay updated with the latest news!"
Click here!