Want to be a social media manager? Here's what it takes
Updated on Dec 12, 2017 02:11 PM IST
There is a range of courses available for aspiring digital brand managers, but it takes more than snappy tweets to succeed.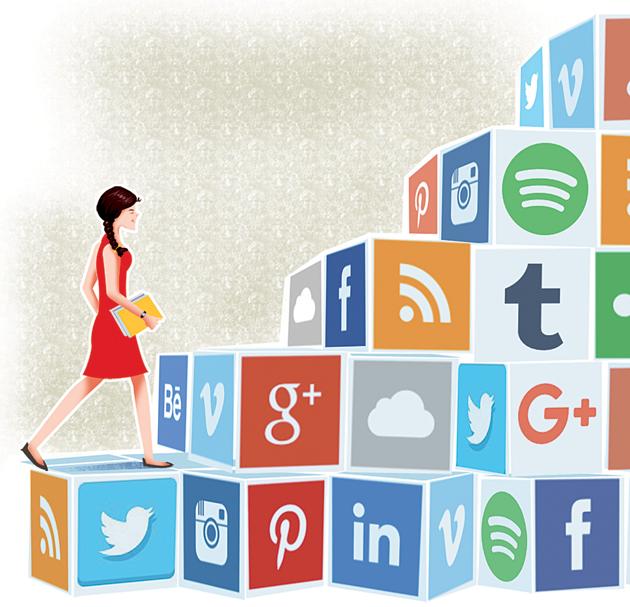 Hindustan Times |
Prakruti Maniar
Udita Pal, 21, graduated in mass communication from the University of Jharkhand in May this year. "Everyone expected me to pursue journalism, but I love being on social media, so I chose to pursue digital marketing," she says.
Pal then got a job at Open Talk, a social networking app, where she assumed she would be managing the Facebook, Twitter and Instagram accounts by posting periodically".
"I did not expect the huge amounts of effort it takes for the task. It is a myth that social media marketing is a laidback career," she says. "Every day, virtually, there are new features to learn about or new social media platforms on which I have to set up a presence for the company, and it has to all be done very quickly. It is hectic, but also very exciting."
What it entails
To be a social media manager is to be constantly on your toes about everything that is happening across platforms, following trends and news stories from around the world and seeing how you can bend them to your client's needs, almost immediately, says Sanjana Parmar, a social media manager at Crisp Stories, a brand management agency.
It takes a combination of diverse skill sets — targeted advertising and copywriting; marketing; social media management; even sometimes graphic design and elements of customer service.
"You need a basic understanding of marketing principles, and you must know how to apply them in the social media space," says Siddharth Deshmukh, associate dean for industry and alumni partnerships and area leader for digital platform and strategies at MICA. "For example, Facebook is used to build communities around social movements, such as books being read, or travel destinations. Twitter is for information dissemination and charting trends. Instagram works with a younger crowd and is hashtag-dependent. LinkedIn, owing to its professional nature, cannot have the same content or tone as Facebook."
"You have to know how to adapt the same idea on the different platforms," says Sudipto Chakravarty, assistant professor of IT and marketing at ITM group of institutions.
It is important to understand the flavour and voice of the client. "If my clients include an actor, a model and a corporate company, for example, I have to be able to switch between their voices, and sound like them on social media, and never like my 23-year-old self," says Parmar.
Learning the ropes
There is now a range of diploma, certificate and even post-graduate courses with specialisations in digital marketing and social media brand management.
Typically, they teach students about the platforms, analytics, and essentials of framing campaign strategies for different clients and different online spaces.
"But not a lot of courses teach you how to analyse the data you get from these tools. This analytical ability, a feel for numbers is important, to be a good social media manager. Writing good copy is not enough," says Pritesh Mittal, founder of Growisto, a digital marketing consultancy.
"Someone aiming for a career in social media must be a passionate and quick learner, and be able to work in a dynamic environment, be tech savvy, a key observer of trends and have analytic mindset. You must have a problem solving attitude; not just figure out a problem but also come up with ways to fix it," says
Dedeepya Reddy, co-founder of Fruitbowl Digital, a digital marketing agency.
However, this only comes with practical use of it. "Your academic background hardly matters. When we hire, we only see how passionate you are and if you will be able to keep up with the job's dynamic nature," says Reddy.
Close Story
Personalise your news feed. Follow trending topics