Bigg Boss OTT contestant Zeeshan Khan: 'Everything changed after my bathrobe stunt'
Zeeshan Khan talks about his recent 'bathrobe stunt', gearing up for Bigg Boss OTT, and more in an interview with Hindustan Times.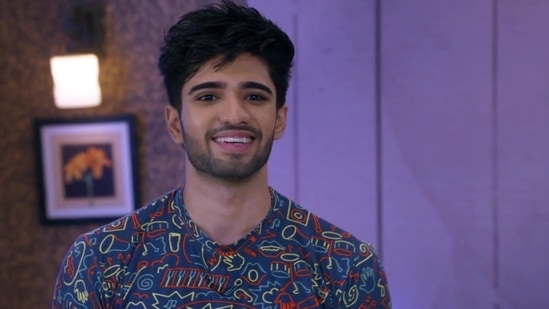 Updated on Aug 08, 2021 10:51 AM IST
Zeeshan Khan proved his candidature for the popular reality show Bigg Boss much before his name was confirmed. Weeks after creating drama with his airport appearance in a bathrobe, Zeeshan Khan is all set to participate in Bigg Boss OTT. He has now talked about the troubles he faced during the pandemic-induced lockdown last year, and how he came out of it all.
In an interview with Hindustan Times, Zeeshan said, "The lockdown has taught me a lot. A lot of people went through so much. I, too, went through a lot. However, like everything else that puts you down, you got to put yourself together. And, that is what I did. The lockdown was horrible for me. None of us were working. Financially, I took a hit. For us actors and entertainers, our social media is everything. (During the lockdown) I got my Instagram account hacked and deleted, because of my own stupidity. I was very disappointed, but then I was like 'you can take my Instagram ID, you cannot take who I am. I am Zeeshan Khan'. I went ahead, created a new account and now I have three to four times the followers that I had before my previous account got deleted."
He added, "I also saw a lot of good shows going off air. That made me think, as an actor's life can be very unpredictable. You are at the mercy of someone hiring you. I wanted to do something of my own and then I started my YouTube channel. I think I am a good entertainer and turned the loss (of my social media account) into a win. I started entertaining people, my YouTube channel grew well. Then, after the bathrobe stunt, everything changed. I got offered Bigg Boss. It is the biggest show in India."
Talking about his wardrobe choice for the show, Zeeshan said, "I have already done a white bathrobe, I have already done a panda suit. I have a lot of ideas, let me give you a hint, I have bathrobes. So, this season is going to be exciting, over the top."
Also read: Sonu Sood haggles with sandal salesman in Srinagar, promotes his business
Sharing his excitement upon getting on the show, Zeeshan said, " I am getting into Bigg Boss, meeting Karan Johar sir and meeting Salman Khan sir. Who gets this opportunity? I feel really lucky. I want to be the best entertainer in the world, and I am giving my best for it. Karan sir has been entertaining people or so many years. It will be interesting to know what he thinks of all the things that I do. I also have a small story to share with him when I get the time."
Asked if he was scared of the audience getting to decide punishments for the contestants, Zeeshan said, "Yes, the audience could come up with something mean, but I am not one to shy away from a challenge. Bring it on! I love challenges, what do you have in store for me? Bring it on!"
Topics
Close Story