Name a more stylish woman than Kajol right now. We'll wait
Jul 20, 2018 02:57 PM IST
Kajol says she doesn't care what she looks like. But that doesn't mean her ensembles aren't fashionable — quite the opposite, in fact.
We're just going to come right out and say it: In 2018, Kajol is proving to be a consistent source of fashion inspiration when it comes to effortless, polished, yet statement-making ensembles.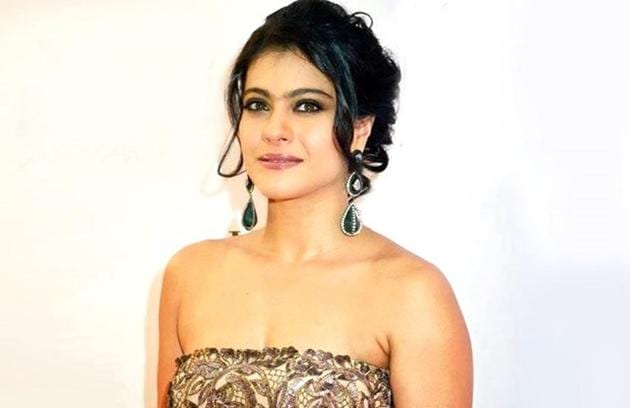 Kajol emerged on the Bollywood scene back in the 1990s, which wasn't really a good fashion time for anyone. Kajol was no exception. Her look often comprised unflattering silhouettes, not-so-flattering colours, oversized hoop earrings and jackets and cardigans that teetered on the edge of frumpy. Now, the actor has a look that's all her own — form-fitting pieces that show off her figure instead of hiding it.
Kajol's recent magazine photoshoot proves the actor's style has taken a complete 360 turn with sexy, feminine silhouettes and chic, put-together outfits. Just look at her wearing high-glam Falguni and Shane Peacock outfits:
In the past few years, Kajol has transformed into a fashion-forward, polished style chameleon with the power to pull off anything from a trench dress to a #bosslady pantsuit. In fact, Kajol now often lands among the best-dressed with her signature minimalist look with a sprinkle of edgy and rebellious.
Below, a look at Kajol's latest looks that are the perfect balance of glam, minimalist and sexy, all in one.
Kajol wearing Gaurav Gupta and Truffle Collection India
Kajol wearing Prathyusha Garimella, Rahul Luthra and Silver Streak
Kajol wearing Sonam Luthria, Anuk Official, Ritika Sachdeva, Silver Streak
Kajol wearing Manish Malhotra
Kajol wearing Anjul Bhandari and Khurana Jewellery
Kajol wearing Sabyasachi
Kajol wearing Abraham and Thakore
Kajol wearing Manish Malhotra
Follow @htlifeandstyle for more