This nail art trend is inspired by the selfie and it even has a hairy side to it!
Sep 12, 2017 06:17 PM IST
We are not sure how we feel about this new 'self portrait' trend. Check it out for yourself.
Nail art trends – sometimes we love them, and at other times, it's difficult to wrap our heads around them. And, if you haven't checked out the self portrait trend, well, we're here to help.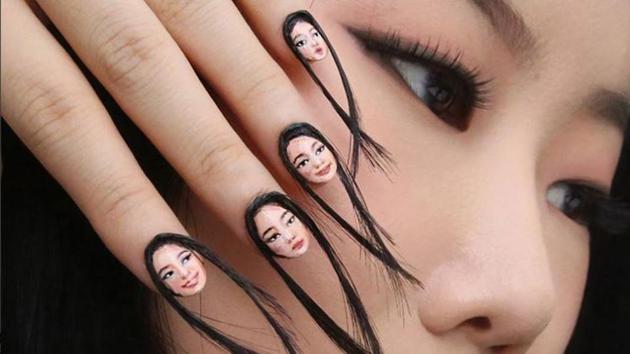 Only, it's much 'hairier' than you'd think. The credit goes to Dain Yoon, a Korean illusion artist who does body and face paintings.
Her face paintings are no less than her nail art:
This isn't the first time that a crazy nail trend has gone viral. Here's taking a look at some of the previous trends:
The nail polish mountain or 100 layers of polish:
Succulent nail art:
Duck feet nails:
And last but not the least, bubble nails:
Would you try any of these?