Suffering from diabetes? Fight it like your favourite B-town celebs
According to a recent study by the International Diabetes Federation, India is home to more than 65 million people who have diabetes. Celebs travel all over the world, and have hectic schedules; yet, ahead of World Diabetes Day, we speak to them on how they fight the condition.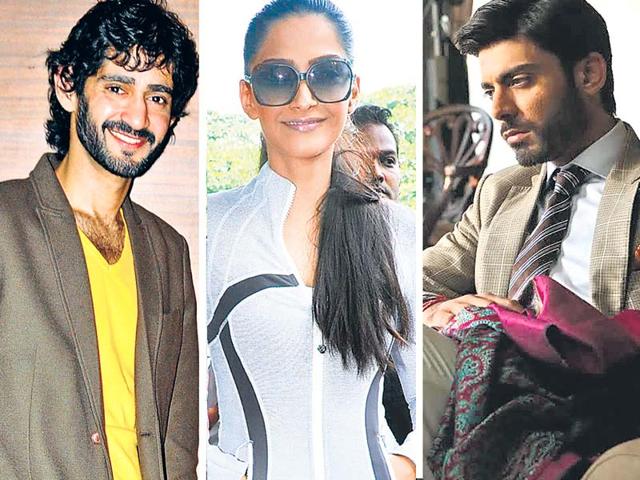 Updated on Nov 11, 2014 01:30 PM IST
Hindustan Times | By Soumya Vajpayee
, Mumbai
According to a recent study by the International Diabetes Federation, India is home to more than 65 million people who have diabetes, as compared to 50.8 million in 2010.
Today, it is as common as blood pressure issues or spondylitis- among Indians.
"India is the diabetes capital of the world. Patients suffering from diabetes are increasing, and it is hugely prevalent among youngsters. To keep the ailment under control, eating a balanced diet, sticking to regular meal timings, daily physical exercise and having adequate sleep is important," says Dr Dheeraj Kapoor, consultant- endocrinology and diabetes, Kokilaben Dhirubhai Ambani Hospital.
Ahead of World Diabetes Day, we caught up with a few celebrities who have been suffering from this condition, to know about the regimen they follow or the precautions they take to keep it in check.
Fawad Khan, actor
The Pakistani actor, who has become quite famous in India after making his Bollywood debut recently, has been suffering from diabetes since he was 17.
"I was diagnosed with diabetes mellitus Type 1. I was told that it occurs due to an auto-immune disorder," says Fawad.
So, what does he do to keep it under control?
"Insulin and strict monitoring. However, control can seem to pose a problem on a long-term basis. The usage of a metformin-based tablet, as prescribed by the physician, can help combat insulin insensitivity," he says.
Is the 32-year-old actor selective in terms of what he eats, and what's the regimen he follows?
Fawad says, "I've adopted a diet that minimises high glycemic index carbs, coupled with lean protein sources and a mix of vegetables. Low fat milk in conjunction with exercise is a good source of boosting the body's metabolism and countering hypoglycemia. However, the quantity should be moderated. This is what I've adopted, but one should always consult a nutritionist for best results. Also, adhering to timings and regular exercise is essential for me."
Gaurav Kapur, VJ-actor
Popular VJ Gaurav Kapur says that he has been diabetic for 12 years.
"I had Type 1 earlier, but after an accident, it turned into Type 2," says Gaurav, who finds it really hard to take proper care as he travels a lot.
"Because of travel and eating at odd hours, it becomes difficult to follow a routine. But I try to keep a balance. If you are diabetic, you need to keep the basic requirements in mind. So, I ensure that I get my seven hours of sleep, eat on time and take small meals at regular intervals. Also, for me, exercise is a must," says Gaurav, who travels across the globe as a cricket commentator.
He adds, "Stress is one of the biggest contributors in worsening diabetes. So, I try to keep stress at bay, and I do that with exercise. It keeps me physically and mentally healthy. Even if my schedule is erratic, I ensure that I take my medicines on time."
Sonam Kapoor, actor
While there are reports that the actor is suffering from diabetes, she rubbishes them, saying,
"I don't have it. I have insulin resistance because I am suffering from PCOD. So, I'm on the borderline and am prone to develop diabetes. I have been on medication for the past six years to avert the condition," says Sonam.
Talking about the regimen she follows to prevent the ailment, Sonam says, "Since I have excessive insulin in my body, consuming excessive sugar or putting on weight can be harmful for me, and I might develop diabetes. So, I am very particular about my eating habits and I work out regularly."
Close Story