Is radiation from cell phone towers harming you? Govt launches website to check
May 03, 2017 10:40 AM IST
Tarang Sanchar, the website launched by the government's department of communication, allows one to check the EMF radiation levels in one's area
Are you concerned the electro-magnetic field (EMF) radiation in your area? The government of India has launched a website tarangsanchar.gov.in to help you check the radiation levels in your area.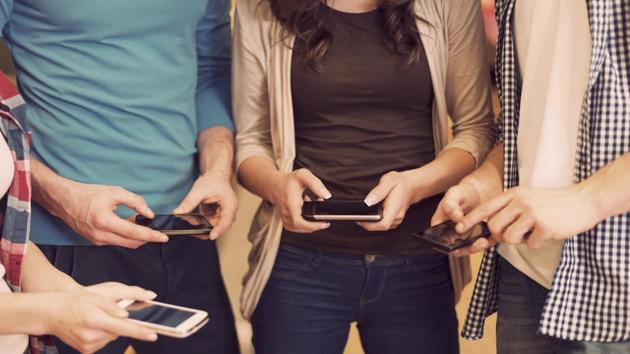 Just log in to the website, switch on your device location or enter your address and check out the number of cell-phone towers in the area. It also gives you the details about which company the cell phone tower belongs to, whether it is 2g, 3g or 4g and whether it complies with the current radiation norms.
"This portal will hopefully dispel several myths and misconceptions that have been perpetrated. There have been no scientific studies that show that low level radiations emitted by cell phone towers can have adverse impact on our health. This website will empower the people to learn about EMF radiations and the emissions by towers near them," said Manoj Sinha, minister of communication.
"Cell phones are critical to our development, especially after the push by the PM for cashless economy and digitisation. And, people should not spread rumours without any scientific proof," the minister added.
The website also allows you to get your house checked by DoT personnel for R 4,000.
Is EMF radiation safe?
Over 30 years, the World Health Organisation (WHO) has reviewed nearly 30,000 articles published across the world on EMF radiation and found "current evidence does not confirm the existence of any health consequences from exposure to low level electromagnetic field," according to Tarang Sanchar.
Further studies are going on across the world to ascertain long-term impacts.
However, in 2011 World Health Organisation's International Agency for Research on Cancer classified EMF radiation as "possibly carcinogenic." The report said that there was limited evidence to support that exposure to radiation could cause glioma, a type of cancer arising in the brain or spine, and acoustic neuroma, a slow-growing tumour that develops on the main nerve from the inner ear to the brain.
For other type of cancers, the evidence is inadequate to draw conclusions, the report said.
An Indian inter-ministerial committee report from 2010 says, "In absence of any conclusive scientific evidence of adverse effect of EMF radiation on human health, India is following the ICNIRP EMF standards." This is the international radiation norms.
However, now India follows 10-times stricter norms. "If we look at the most commonly used frequencies -- 900 Mhz and 1,800 MHz – the international norm is 4.5 W/sq m and 9W/sq m. But, India's norms are 0.45 W/sq m and 0.9 W/sq m. Bringing down the frequency means, we need more towers to maintain the quality of calls, but it will never negatively impact the health," said Rajan S Matthews, director general of Cellular Operators Association of India (COAI).