After Priyanka Chopra, her armpits are getting all the attention
Priyanka Chopra looks flawless on the cover of a new magazine. She doesn't even have the common and disgusting flaw of a female armpit. Too much photoshop, anybody?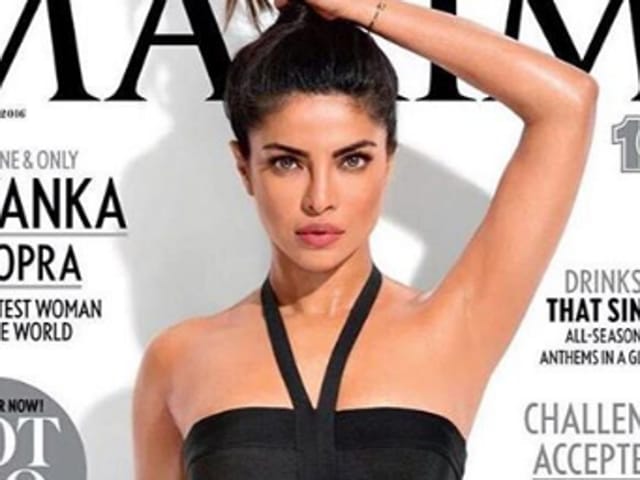 Updated on Jun 21, 2016 12:33 PM IST
After the world got over how "incredibly hot" Priyanka Chopra was looking on the cover of a men's magazine, it noticed her armpits. They looked more like a newborn baby's bottom, as a Twitter user pointed out, than armpits.
Before you can say photoshop, there was 'pit-a-monium' on Twitter. Or as some are calling it, 'armpitsgate'. It seems when Maxim India named Baywatch star Priyanka 'hottest woman in the world', they decided the claim should stand all kinds of scrutiny and decided on making her perfection, armpits and all. So you see no fuzz and no folds when you look at her on the cover.
Twitter termed it "unrealistic expectation" and yet another way to body shame. While Priyanka has kept quiet on the controversy, the social media has a lot to say about the magazine's aim to give her preternaturally smooth pits.
Read: Pics of Priyanka Chopra's London vacation with mom will make you jealous
Priyanka Chopra sure appears smoother than us lesser mortals in other pictures as well.
Close Story