Ahead of Fallen Kingdom, revisit 5 iconic Jurassic Park moments
Ahead of the Thursday release of Jurassic World: Fallen Kingdom, take a walk down memory lane through the gates of Isla Nublar. Here are five iconic moments from Jurassic Park.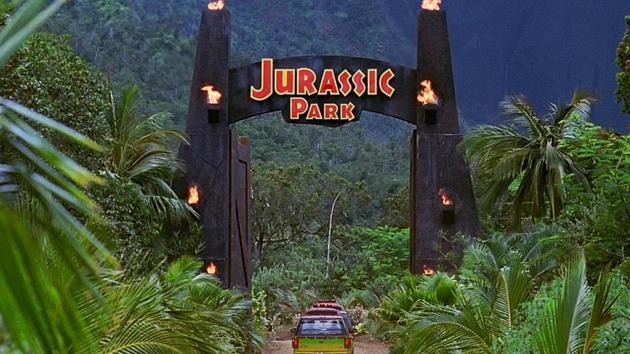 Updated on Jun 06, 2018 08:34 AM IST
Like any reboot of a popular franchise, the Jurassic World series too relies on nostalgia. In fact, such was its reverence for Steven Spielberg's classic original, that the first Jurassic World movie revisited many of the iconic scenes that audiences still remember.
Jurassic World: Fallen Kingdom, the latest film in the franchise, also seems to be using nostalgia as its biggest weapon. The film's trailers have highlighted the horror elements of the story, and while it's easy to remember Spielberg's film for its sense of wonder and adventure, it was also a very effective horror movie.
Like director Colin Trevorrow, who received iffy reviews but ensured record-breaking box office for the first Jurassic World released back in 2015, new director JA Bayona—untested in blockbuster territory—is also an admirer of Spielberg's films. But then almost every filmmaker who grew up in the '80s and '90s is.
While we've only spotted a few moments that harken back to the classic in the trailer for Fallen Kingdom - least of all the return of fan favourite Dr Ian Malcolm, played by Jeff Goldblum - there are sure to be many moments that exploit our relationship with the Jurassic Park.
Ahead of the Thursday release of Fallen Kingdom, take a walk down memory lane, through the gates of Isla Nublar. Here are five iconic moments from Jurassic Park.
Brachiosaurus meeting
Jurassic Park is a study in how Spielberg peppers action and adventure with quiet character moments. And few are better than the scene in which Dr Grant and the two kids, Tim and Lex, meet the Brachiosaurus atop a tree.
Life finds a way
Think of this as the 'I have a bad feeling about this' line from the Star Wars franchise. The Jurassic movies never miss an opportunity to revisit Dr Malcolm's ominous warning, and the series has been at it again in Fallen Kingdom. Just like Independence Day: Resurgence had reused a reprise of the President's speech, this film also promises something similar.
When dinosaurs roamed the Earth
Before the Transformers movies and the Godzilla reboot, before Pacific Rim and King Kong, the movie to give us giant monster vs giant monster action was Jurassic Park. And the end of Jurassic Park - in which gigantic dinosaurs fight until the T-Rex emerges victorious - was replicated in Jurassic World.
Hell's kitchen
If there's one scene that Fallen Kingdom seems to be paying an obvious homage to in the trailers, it's this one. It's a self-contained horror sequence that felt right at home with all the different tones Spielberg was juggling.
Welcome to Jurassic Park
No scene can come close to the first time we step foot in Jurassic Park. The looks on the characters' faces reflect our own - we stare in wonder at the marvels of moviemaking, of Spielberg, of state-of-the-art CGI and animatronics, while John Williams' iconic theme plays in the background.
Follow @htshowbiz for more
Close Story