Re-evaluating bioweapons amid global political fragility
Jan 17, 2023 04:45 PM IST
This paper has been authored by Shambhavi Naik.
Unstable political systems, ineffectual international organisations, and unprecedented technological advancements have created a global environment that can enable the development and deployment of bioweapons. New-age bioweapons could be used for more than just as weapons of mass destruction. This necessitates a new approach to mitigate risks by staying apace with technological development. India must take a leadership position at the Biological Weapons Convention while strengthening internal surveillance and health care systems to ensure its biosecurity. Investments in emerging technologies will be crucial to deter biosecurity threats.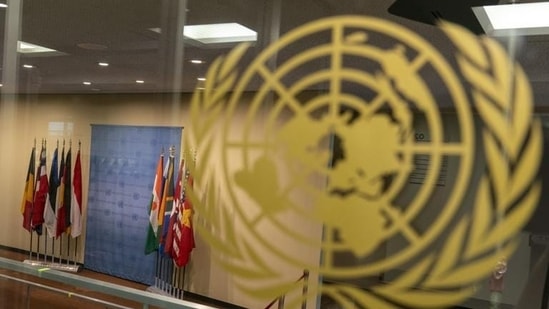 Genetic material provides the fundamental building blocks for most physical characteristics. The colour of human eyes, the length of a grain of rice, and the horns of the cattle are all governed by genes. Recently, the importance of genes in influencing the infectivity of pathogens has been highlighted by the rapid spread of Sars-CoV-2, the infectious agent causing Covid-19. Sars-CoV-2 differs from other coronaviruses in a few genetic regions, conferring on it the ability to interact strongly with the human angiotensin-converting enzyme (ACE2) receptor. This strong interaction, among other factors, facilitated the rapid spread of Covid-19 worldwide. Further changes in the genetic material of emerging variants have led to subsequent waves of Covid-19. Conversely, the study of Sars-CoV-2 genes have resulted in rapid diagnostic kits and created avenues to engineer successful vaccines that could target its infection.
The role of genes in a human's daily life does not need any emphasis. Techniques such as polymerase chain reaction, cloning, Sanger sequencing, and next-generation sequencing have provided the ability to read, edit, and synthesise genetic material. The functions of genes in health and disease can be unravelled using these techniques. For instance, one can now conclusively demonstrate that certain mutations can increase cancer risk or cause congenital diseases such as thalassemia. By understanding the interactions of proteins that genes encode, humans can create vaccines against infectious diseases. Using computational biology, scientists can predict potential mutations in new variants and be prepared with vaccines before the variants manifest. Scientists use gene editing technologies such as Zinc Finger Nucleases and Transcription Activator-Like Effector Nucleases to edit genes and study their impact on microorganisms. Newer technologies, such as Clustered Regularly Interspaced Short Palindromic Repeats (CRISPR), have extended this capacity to edit human cells with unprecedented precision.
The last few decades have conferred onto humans the tremendous power of altering the very fundamental blocks of biology. This power can be used for alleviating disease, but can also be used to design newer biological weapons, leading to new diseases. Covid-19 has shown the devastation—of life and economy—that new diseases, whatever their origin, can cause. In addition, Covid-19 has also demonstrated the weak nature of key multinational agencies, such as the World Health Organization (WHO), in quickly responding to an emerging threat. In this backdrop, the current turmoil in international relations and political instability across various countries have created an environment that could facilitate the development and deployment of bioweapons. This combined biotechnological progress and fragile political systems warrant a serious study of bioweapons, how they may be potentially used, and how India can protect against this emerging threat.
The paper can be accessed by clicking here
This paper has been authored by Shambhavi Naik.