SC cancels all mining leases in Goa, says they can't operate after March 15
Updated on Feb 08, 2018 12:00 AM IST
The Supreme Court cancelled 88 mining leases given by Goa government for violating procedure.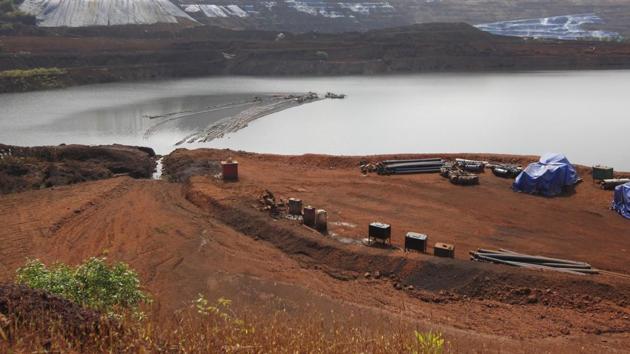 LiveMint, New Delhi |
Priyanka Mittal
The Supreme Court on Wednesday quashed 88 mining leases granted by the Goa government for violating procedure and ordered that fresh licences be granted through a bidding process.
These leases, which were renewed for the second time, would run till March 15 after which they would lapse, a bench headed by justice Madan B Lokur said.
The court said the government's process of renewing the mining permits was "in violation of law". It also directed setting up of a special investigation team (SIT), which would include a chartered accountant, for recovery of money the companies made after the mining permits were renewed.
The court was responding to a public interest litigation (PIL) filed by Goa Foundation in 2015, questioning the lease renewal.
Goa Foundation's lawyer Prashant Bhushan had said the state's policy did not conform to the apex court's line on optimum utilisation of natural resources.
The state government should have taken the auction route instead of renewing the permits, he said.
The mines ordinance approved on January 12, 2015 did not conceive of a renewal process, Bhushan said. All permits were renewed before the ordinance came into force, with 31 leases being renewed on January 12, 2015.
The mines and minerals amendment ordinance was subsequently placed before Parliament and passed on March 27, 2015.
The Goa Foundation's petition, a copy of which Mint has reviewed, alleges that the miners and government authorities colluded to circumvent not just the ordinance but also the Supreme Court ruling of April 21, 2014.
According to the petition, 56 leases were reissued between January 6 and 12, shortly before the ordinance was passed.
The petition named 20 miners. Some of these companies had earlier moved the Bombay high court seeking directions for the Goa government to grant a second renewal of mining leases.
It was on their petition that the Panaji bench of the Bombay high court on August 13, 2014 directed the government to execute second renewal of leases in favour of the companies that had paid the stamp duty.
Last year, the Goa Foundation challenged the decision in the Supreme Court, which is hearing the matter. The appeal said the order "disembodies the directions" of the apex court.
Read | Ramachandra Guha on how illegal mining is playing havoc in Goa