'Assess situation, take steps needed': Kejriwal urges Centre on mass layoffs
Jan 23, 2023 02:03 PM IST
Amid recession fears, top tech firms have been cutting jobs.
Delhi Chief Minister Arvind Kejriwal has appealed to the central government to take adequate measures as many top IT firms are resorting to retrenchment amid recession fears. A large number of tech firms have been laying off employees while the global economy is yet to recover from the aftermath of the pandemic, which wreaked havoc worldwide. "A large number of youth are being laid off in the IT sector. The central government needs to assess the situation in India and take required steps," Kejriwal said in a post in Hindi.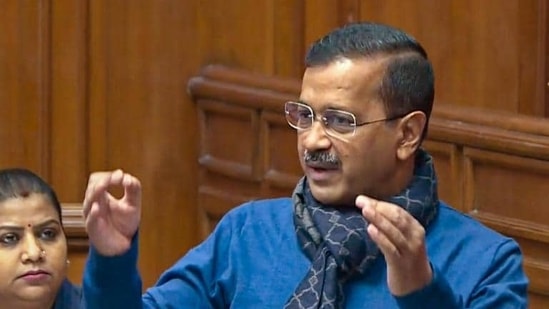 Many top firms, including Google and Meta - that owns Facebook - have been letting go of thousands of employees. Google's parent Alphabet Inc is cutting about 12,000 jobs as it faces "a different economic reality", it said in a staff memo, news agency Reuters reported. Alphabet boss Sundar Pichai last week said that he took "full responsibility" for the decisions, which led to the retrenchment. Amazon and Microsoft are among other giants that have been cutting jobs. Microsoft CEO Satya Nadella was quoted as saying in reports that the layoffs would affect less than 5 per cent of the total workforce, and would end by March.
Reports have also highlighted how thousands of Indian
In its latest Global Economic Prospects report, the World Bank this month underlined that "global growth is slowing sharply in the face of elevated inflation, higher interest rates, reduced investment, and disruptions caused by Russia's invasion of Ukraine." "The global economy is projected to grow by 1.7 per cent in 2023 and 2.7 per cent in 2024. The sharp downturn in growth is expected to be widespread, with forecasts in 2023 revised down for 95 per cent of advanced economies and nearly 70 per cent of emerging market and developing economies," it further highlighted.
By the end of 2024, as per the World Bank, GDP levels in emerging-market and developing economies (EMDEs) will be about 6
per cent below the level expected on the eve of the pandemic.