Govt decides to declare preacher Zakir Naik's NGO unlawful
The government on Tuesday approved declaring controversial TV evangelist Zakir Naik's non-profit organisation as unlawful under the Unlawful Activities (Prevention) Act (UAPA).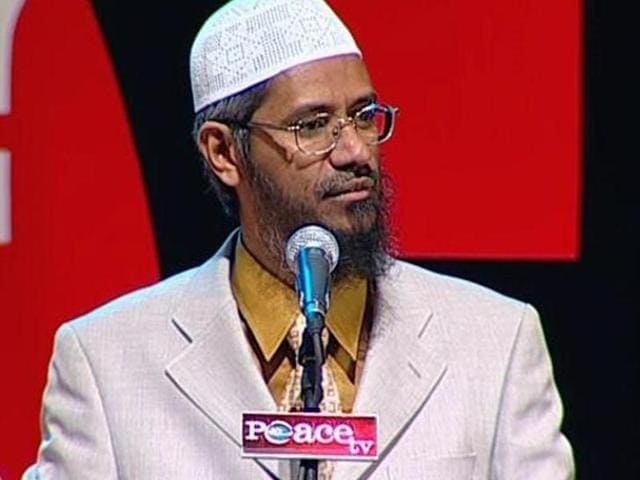 Updated on Nov 15, 2016 11:46 PM IST
The government decided to declare controversial TV evangelist Zakir Naik's outfit Islamic Research Foundation (IRF) an unlawful association under The Unlawful Activities (Prevention) Act (UAPA) on Tuesday.
Following the government notification, the National Investigation Agency (NIA) — that was waiting for a final go-ahead from the Union home ministry — may register an FIR against Naik and IRF on charges of alleged violation of the UAPA.
The Mumbai police may also move against the state-based organisation if it continues with its activities.
The government declaration, in effect, means no person can hold meetings, collect funds or become a member or office bearer of the IRF whose website says it is a registered, non-profit, public charitable trust. A ban under UAPA is valid for five years.
The decision to declare the IRF unlawful was approved by the cabinet chaired by Prime Minister Narendra Modi
on Tuesday, home ministry sources said.
HT had first reported on August 8 that the government was planning to declare Naik's outfit unlawful.
Naik, who is in Thailand at present, is accused of dodging the police after charges that his sermons allegedly influenced the Dhaka café attackers. Bangladesh has also banned Naik's Peace TV.
"Once we get a copy of the government notification, we may challenge in it court. Mr Naik is supposed to return to India in January or February next year. There is no change in his plan to come back to India," said Naik's spokesperson Aarif Malik.
Naik's trouble compounded after suspicion that his speeches inspired 20-odd people, who disappeared from Kerala, and are feared to have joined terror outfit Islamic State.
HT Exclusive | Zakir Naik's foundation converted many to Islam: Police
Close Story