Congress, BJP trade charges over 'hiring' data consultancy Cambridge Analytica
Updated on Mar 21, 2018 10:16 PM IST
Union minister Ravi Shankar Prasad says Congress has hired Cambridge Analytica to run its 2019 poll campaign, which the opposition party has denied. The Congress, in turn, accused the BJP and the JD(U) of using the firm in the 2010 Bihar elections.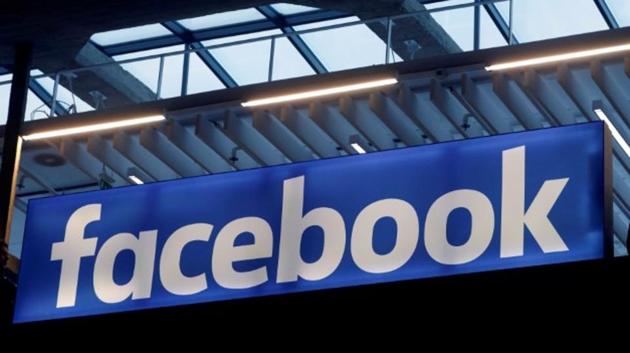 Hindustan Times, New Delhi |
HT Correspondents
The government on Wednesday warned Facebook Inc's CEO Mark Zuckerberg of stringent action if the social network attempted to illegally influence the electoral process in India.
The warning came amidst reports of Facebook data being harvested by political consultant Cambridge Analytica, which may have used this to influence elections in other countries.
Law Minister Ravi Shankar Prasad said: "Mr Mark Zuckerberg, you better note the observation of the IT Minister of India. We welcome the FB profile in India, but if any data theft of Indians is done through the collusion of FB system, it shall not be tolerated. We have got stringent power in the IT Act, we shall use it, including summoning you in India," Prasad warned.
He said, "...let me make it very, very clear, we fully support freedom of press, speech and expression; we fully support free exchange of ideas on social media. But any attempt, covert or overt, by social media, including Facebook, of trying to influence India's electoral process through undesirable means will neither be appreciated nor be tolerated."
Prasad's comments were part of a war of words between his Bharatiya Janata Party (BJP) and the Congress on Wednesday over the latter engaging the London-based Cambridge Analytica (CA) for its 2019 campaign and the possibility of misuse of online data.
Read: Ravi Shankar Prasad says Cong has hired Cambridge Analytica, warns Facebook against interfering in polls
CA is accused of illegally harvesting personal data of over 50 million Facebook users to influence political outcome in several countries, including the United States.
The Congress rejected BJP's charge, claiming that it was the BJP and its allies that had hired the services of the controversial firm's India partner during the 2010 Bihar elections. The opposition party claimed that Cambridge's India partner Ovleno Business Intelligence talked of having achieved "Target 272+" in 2014, providing constituency-wise database to BJP candidates and extending support to it in national and state elections.
The BJP posed seven questions to the Congress asking if "data theft and manipulation ability" were the reason why the Congress hired the CA? It also asked how many times Rahul Gandhi and Cambirdge's now sacked CEO Alexander Nix had met.
"What is CA's role in Rahul Gandhi's social media presence? Can Congress deny CA's role in its campaign to divide the society for electoral gains first in Gujarat and now in Karnataka?" Law Minister Ravi Shankar Prasad asked. Has the Congress, he asked, taken any action after the damning revelations were made public. "How much stolen data from CA is in possession of the Congress Party? How much data of Indian users has the Congress handed over to CA?" Prasad asked.
Read | Congress never hired Cambridge Analytica, BJP a factory of fake news: Randeep Surjewala
The BJP leader also alleged that Russian and Kazakh bots were set up specifically to boost Rahul Gandhi's twitter presence .
"We are in touch with the (US) Federal Trade Commission and Department of Justice to assess the privacy violations of Indian users. We will also summon the company (CA) and Facebook to assess the data theft of Indian users and will take strictest action," he said.
The Congress denied BJP's charge, saying the party or its president Rahul Gandhi never used or hired CA. "It is a fake agenda and white lie being dished out by Union law minister Ravi Shankar Prasad," Congress spokesperson Randeep Surjewala said at a press conference.
The Congress leader, in turn, accused the ruling BJP and the Janata Dal(United) of using CA's services in 2010. "The firm's Indian partner Ovleno Business Intelligence (OBI) is being run by the BJP ally's MP's son," Surjewala said.
CA's parent company, Strategic Communications Laboratories (SCL), partnered with Ovleno Business Intelligence (OBI). The OBI website, which was suspended on Thursday, listed the BJP, Congress and JD(U) as it clients. Screenshots of company's LinkedIn profile, which have been changed over the last 24 hours, previously claimed OBI worked with the BJP on its Mission-272 plus during the 2014 Lok Sabha election.
Hindustan Times reported on Monday, quoting Amrish Tyagi, son of JD (U) leader K C Tyagi, that OBI has worked on election campaigns in India for the BJP and independent candidates in the past. The report added that CA and OBI had together pitched their services to both the Congress and the BJP for 2019 but that talks were in a preliminary stage.
According to Tyagi, CA, which was founded in 2013 (its parent SCL was engaged in similar work previously, and Tyagi's relationship with the firm dates back to 2011) has so far not worked on any political campaigns in India.
Personalise your news feed. Follow trending topics