Congress seeks Modi's apology over demonetisation
Jan 02, 2023 03:24 PM IST
A Supreme Court constitution bench affirmed by a 4-1 majority the 2016 demonetisation of ₹500 and ₹1,000 currency notes
The Congress on Monday sought Prime Minister Narendra Modi's apology over the 2016 demonetisation of ₹500 and ₹1,000 currency notes, saying the hasty move destroyed Micro, Small, and Medium Enterprises and the informal sector.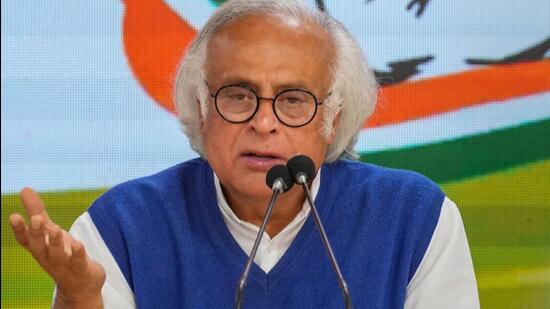 "The livelihoods of tens of thousands of families were lost...our economy suffered greatly," said Congress leader Jairam Ramesh even as a Supreme Court constitution bench affirmed by a 4-1 majority the move.
Ramesh referred to the court's verdict rejecting a batch of petitions challenging the demonetisation. He said it was only restricted to how it was executed and not its impact. "If anyone should be apologising, it should be the Prime Minister."
Ramesh said the court's verdict has nothing to say about whether the stated objectives of demonetisation were met or not. "None of these goals -- reducing currency in circulation, moving to a cashless economy, curbing counterfeit currency, ending terrorism and unearthing black money -- was achieved in significant measure."
Justice BR Gavai, who read out the majority verdict of the bench, said the demonetisation decision did not suffer from any legal or procedural flaws nor was it hit by the doctrine of proportionality.
Justice BV Nagarathna authored the dissenting judgment, calling the decision unlawful. She held it violated legal and procedural norms. Justice Nagarathna said the demonetisation could have been carried out only through legislation and not through an executive decision.
Another Congress leader P Chidambaram called the dissenting judgment a welcome slap on the government's wrist. He said other judges steered clear of the question of whether the objectives were achieved at all.