Decoy prisoner to getaway cars: Punjab jailbreak planned to last detail
Audacious as it may sound, the Sunday morning Nabha jail break in Punjab seems to have been carried out with greatest of the ease.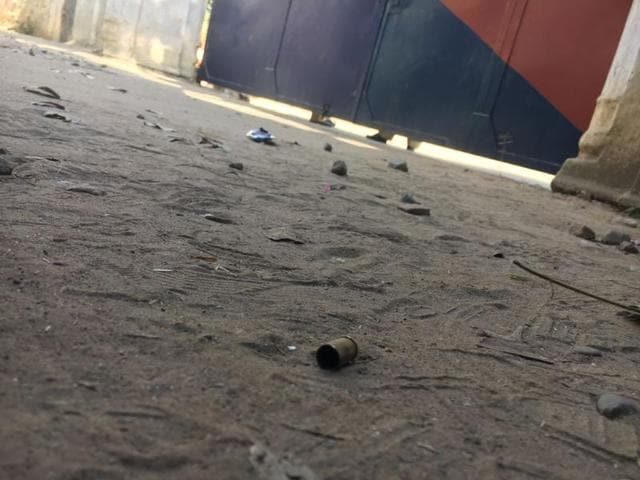 Updated on Nov 27, 2016 07:28 PM IST
Audacious as it may sound, the Sunday morning Nabha jailbreak in Punjab seems to have been carried out with great ease.
It took the attackers just 10 minutes to get dreaded Khalistan Liberation Force "chief" Harminder Singh, alias Mintoo, and five notorious gangsters out of the prison.
While the eyewitness account of the events raises questions about policing at the high-security prison, it also highlights the planning gone into the strike.
At around 8.45am, two "policemen" came to the Nabha jail main gate with a handcuffed man in tow, jail staff said. The two men – one dressed as an ASI and other as a constable -- told the prison guards they had come to drop a prisoner.
They were allowed in. In the jail, they asked the two policemen on duty for keys to the cells so that they could lock up the handcuffed man, jail sources said.
Read | 10 gunmen break into Punjab's Nabha jail, flee with dreaded Sikh militant
The policemen got suspicious and said they would escort the man to the cell themselves, asking the two men to leave. Suddenly, one of the men pulled out a dagger and put it in the mouth of the policeman who had told them to go.
His accomplice put a gun to the head of the second policeman and the two attackers yelled out, asking rest of the group, which was waiting outside, to come in.
They then opened fire, spraying bullets in all directions to pre-empt police action, sources said.
As the firing was on, an attacker called out the names of Harminder Singh and the five gangsters, who stepped out in no time.
The six men were taken out of the jail immediately and driven away in a Toyota Fortuner amid heavy firing, sources said.
The group timed the attack with the breakfast hour when prisoners are brought out of their cells, sources said, adding the response of the six prisoners indicated they knew of the plan.
The remaining members of the group fled in two vehicles and all it took was 10 minutes.
The attackers used automatic weapons and these could be the ones snatched from police in Jalandhar six months ago, sources said.
With assembly election due next year, the jailbreak is not going to die down soon. Politics aside, the attack comes as a huge embarrassment for the Punjab Police that has been flagging concerns about insurgents banding together to create disturbance in the state.
Close Story