E Ahamed, consummate politician, skilled negotiator and football fan
Feb 02, 2017 01:11 AM IST
E Ahmed, president of the Muslim league and former union minister who passed away on Wednesday will be remembered as a consummate politician and skilled crisis negotiator who remained unaffected by changing fortunes. The 79-year-old Ahamed was also a rare breed of politician who never seemed to nurse grudges against the fourth estate even if there was an adverse report against him.
E Ahmed, president of the Muslim league and former union minister who died in a Delhi hospital early Wednesday was a consummate politician and skilled crisis negotiator who remained indifferent to swings in fortunes.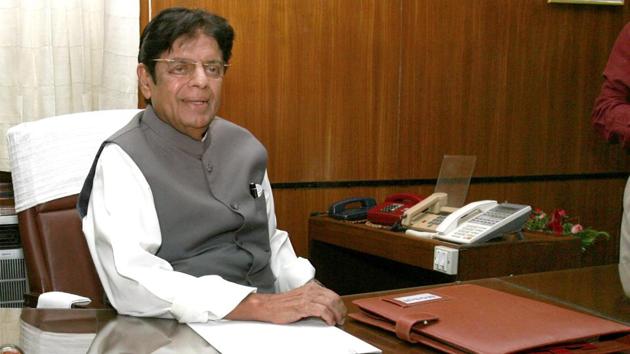 He was 79.
Stay tuned with breaking news on HT Channel on Facebook.
Join Now
Ahamed was a member of the Kerala Legislative Assembly for 18 years and Lok Sabha MP for 25 years. He suffered a massive cardiac arrest during the joint session of the parliament Tuesday morning and was taken to hospital. His end came around 2:10 am Wednesday.
Born in a political family in Kannur, which still hits the headlines for clashes between the activists of the CPI (M) and the RSS, he cut his political teeth in student politics.
He was the first general secretary of Muslim Students Federation (MSF), the student wing of his party, Indian Union Muslim league which is the second most important constituent of the Congress-led United Democratic Front (UDF) in Kerala.
Ahamed loved football in his younger days, which eventually led him to become a sports journalist while in college. He wrote football match reports for Chandrika, the mouthpiece of his party. He fondly recalled days when he slept in the office of the newspaper. Ahmed, later served in the board of directors of the same newspaper.
Ahamed left journalism to study law at the insistence of the party. A loyal member, he never disobeyed the party. He first became an MLA in 1967 and also was the chairman of the Kannur Municipal Corporation from 1981 to 1983.
In 1981, he wanted to write a book after a 50-day foreign trip. But his party leaders told him that his primary job was to work for the IUML and the book could wait. That book never came out although he went on to author four books in his varied legislative career including union minister of state for external affairs, railways and human resources and development.
He relished his tenure in the foreign ministry and spent considerable time in improving ties with Persian Gulf countries. Ahamed was a staunch secularist though he represented a party that predominantly canvassed for Muslims.
He batted for progressive Muslim politics rooted in religious ethos. Ahamed was a gracious host. The Eid parties he hosted in the capital on many occasions turned to a two-day affair to accommodate long list of guests. Ahmed never complained of his phones ringing constantly and attended to them with utmost patience.
He was liberal with sharing information, but never nursed a grudge if a negative story was written about him - a rarity among the present day politicos. Once this correspondent wrote a report that questioned the government's Haj operations when he was the junior foreign minister. One of his personal staffs called to say "Saheb is not happy, he wants to meet you." During the conversation, this correspondent tried to explain why the story was written, but on each occasion he deflected the topic to subjects such as football, the state of journalism, and not a word was spoken about the story during the almost 30-minute meeting. That was E Ahamed for many.
Ahamed's wife Suhra died in a car accident in 1999. He is survived by a daughter and two sons.