Govt child rights body to recommend 10% cap on fee hike in private schools
Inundated with complaints from parents, National Commission for Protection of Child Rights (NCPCR), the country's apex child rights body, has drafted regulations to put in place a uniform fee framework for unaided private schools.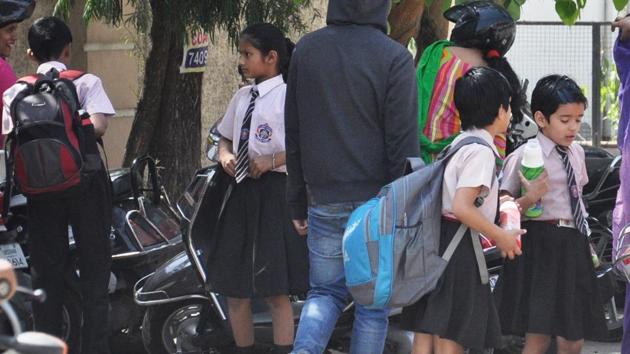 Updated on Jul 13, 2018 08:31 AM IST
Bringing relief to parents beset by frequent and arbitrary increases in school fees, a government commission is likely to suggest a 10% yearly cap on the fee hike permissible by private, unaided schools, with provisions for penalties in case of violations, two officials familiar with the development said.
The National Commission for Protection of Child Rights (NCPCR) , a statutory body, is in the process of making a recommendation to that effect to the human resource development (HRD) ministry, the officials said on condition of anonymity.
Although fixing school fees is the domain of state governments, in the absence of a standard fee policy for unaided schools, there has been a growing clamour for central regulations.
India has 3,50,000 private, unaided schools — 24% of all schools — where 75 million children, or 38% of all students, study. Such schools do not receive any grant from the government and have to generate their own revenue for sustenance.
Many cities across India have of late seen parents protest arbitrary fee hikes by such schools. In Delhi and Mumbai, for instance, the fee hike in private, unaided schools in last year varied between 10 % and 40 %.
Inundated with complaints from parents, NCPCR, the country's apex child rights body, has drafted regulations to put in place a uniform fee framework for unaided private schools. It will propose setting up a district fee regulatory authority in states to monitor school fee increases.
The draft regulations will also suggest a formula for determining fees, based on a school's location, costs incurred, revenue earned, student strength, and other parameters. "We will send the draft regulation to HRD ministry shortly for action," said a senior NCPCR official.
According to the draft regulations, if a school violates the norms provided in the uniform fee framework, it will be fined 1% of the revenue it generates in the first instance, which will increase to 2 % and 5% for a second and third violation. For any subsequent violation, NCPCR has proposed that the school be put in a "no admission category" and barred from admitting new students.
"Instead of closing the school, which jeopardises the schooling of existing students, we have proposed that no fresh admission should be allowed in the school. This will allow the existing students to complete their education," said a second NCPCR official involved in drafting the regulations.
The regulation of education-related matters is the domain of the HRD ministry, but NCPCR has stepped in to draft the proposed fee regulations for unaided schools, citing Section 13 of the Commission for Protection of Child Rights (CPCR) Act, 2005 and Section 32 of Right to Education (RTE) Act, which gives NCPCR the authority to review safeguards under the law to protect of child rights and recommend measures.
Vimla Ramachandran, a professor at the National Institute of Educational Planning and Administration, who has been working on elementary education, said that a central regulation to check arbitrary fee hikes will be a welcome move although she has doubts whether one will be passed . "The private school lobby is very strong and will not allow it to go through," she said.
But Avinash Chandra, member of National Independent Schools Alliance, a national federation of private unaided school associations from across India said that if NCPCR has proposed a fee framework they should also look at how much government is spending in their own schools. "Its not practical. Private schools don't get any aid from government and need to raise their own revenue. We have to spend on ugrading the school infrastructure from time to time. We also have to give good salary package to teachers."
In the last few years, states such as Tamil Nadu, Maharashtra, Rajasthan, Gujarat, Punjab and more recently Uttar Pradesh have framed laws to regulate fees charged by private, unaided schools. Delhi passed a bill to regulate fee hike in such schools way back in 2015 but it is yet to be become an Act after the Centre objected to some of its provisions.
But lax monitoring has resulted in unaided schools continuing with arbitrary fee hikes. "The fee structure also varies. A central regulation will go a long way in bringing uniformity in fee structure of such schools and can also result in strict enforcement," the first official cited above said.
"Every year, the school increases the fee by 15 %. This year, apart from the fee hike they have taken development charge also but hardly any facilities have been added in the school..," said Pramod Lohia, a Delhi parent whose two children study in a Delhi school.
Close Story
Personalise your news feed. Follow trending topics