Govt welcomes right to privacy verdict, defends Aadhaar, no comments on Section 377
Updated on Aug 24, 2017 06:20 PM IST
The Supreme Court verdict guaranteeing privacy as a fundamental right is likely to have a wide-ranging impact, from laws banning beef consumption to anti-homosexuality Section 377.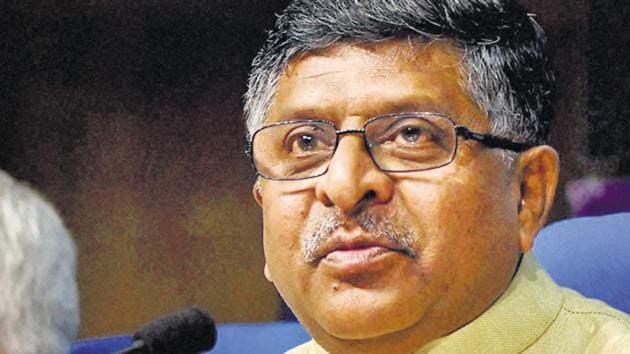 The government welcomed on Thursday a landmark Supreme Court judgment guaranteeing privacy as a fundamental right but defended Aadhaar, the controversial biometric identification project that was challenged on grounds of infringing upon personal freedom.
In separate press conferences hours after the verdict, law minister Ravi Shankar Prasad and finance minister Arun Jaitley attacked the opposition Congress and recalled the suspension of privacy and fundamental rights during the Emergency.
"The government clearly sees the right to privacy as a fundamental right, and like other fundamental rights, this isn't absolute but subject to reasonable restrictions," Prasad said.
Jaitley blamed the previous Congress-led UPA administration for bringing Aadhaar without a law and said this move led to the court case on privacy. He pointed out that the judgment called for a balance between individual rights and "legitimate interests of the state" that included preventing the dissipation of social welfare. This aim, the minister added, was furthered by Aadhaar.
"This is a positive judgment...I am sure the Aadhaar act has fair, just and reasonable restrictions that further the objective of social welfare."
Prasad said the government had recognised privacy as a fundamental right when it introduced the Aadhaar act in Parliament last year in comments made by finance minister Arun Jaitley.
"Much before even the creation of the nine-judge SC bench, the finance minister acknowledged that right to privacy was a fundamental right. The essence of this judgment is a wider affirmation of the crux of observations made by him."
When asked what the restrictions were, he said they were mentioned in the Constitution. "If I want to give a speech naked in front of Rashtrapati Bhavan, I won't be allowed despite my freedom of speech," he said.
Thursday's SC verdict was likely to have a wide-ranging impact, from laws banning beef consumption to India's colonial anti-homosexuality Section 377.
But when Prasad was asked about how his government would react to Section 377, he parried. "I think today is an important day for the poor and underprivileged and right to privacy…on that issue, we will revert to it at sometime in the future," he said.
Prasad's remarks came amid a torrent of criticism of the government stand in the case with opposition leaders – including Congress vice-president Rahul Gandhi – accusing the NDA administration of muzzling individual rights. But the law minister dismissed those allegations and defended Aadhaar.
He also defended Aadhaar, saying seeding the 12-digit number system with accounts and initiating direct cash transfers had saved the government Rs 57,000 crore. "Rajiv Gandhi said if he sends Rs 1, only 15 paise reaches the ground. Now, if we send Rs 1,000, Rs 1,000 reaches the ground."
Prasad held up his Aadhaar card and asserted that there was nothing on it – such as records of diseases – which could be used to profile someone. "The poor feel happy and empowered, the world is appreciating India's technology." But he refused to comment on the legal challenge to Aadhaar, preferring to wait for the verdict of a three-judge SC bench.