Guardian rapes girl in Bhopal, doctors seek his signature for medical test
Updated on Sep 29, 2017 11:18 PM IST
The accused is the only caretaker of the 12-year-old girl who was staying with him ever since the death of her parents.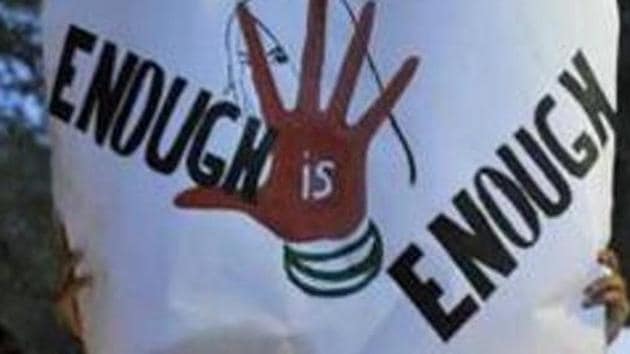 A 12-year-old rape survivor could not undergo medical examination as the doctors needed her guardian's signatures before the procedure but her only surviving caretaker is the one who has been accused of raping her along with his son.
According to Bhopal Child Welfare Committee (CWC) member Rekha Sridhar, the girl hailed from Vidisha town, but started living with her accused uncle in Bhopal after her parents' death. She managed to escape from his clutches and approached the Kotwali police after reaching Vidisha on Tuesday.
On Thursday, when officials took her for a medical exam, the doctors said that they would need the signatures of either her parents or any relative.
The official machinery finally got moving and she was examined in Bhopal on Friday, but there is fear that precious time, and possibly evidence, have been lost.
The minor's situation was made worse by the fact that Vidisha does not have a child welfare committee , which could act as her guardian.
Vidisha sub-divisional magistrate (SDM) Ravi Shankar Rai said that the term of the district's last CWC had expired on September 20 and since a new one had not been put in place yet, the girl's case was handed over to Bhopal CWC.
CWC member Rekha Sridhar said the girl was traumatised and had been constantly crying.
"She told us that her uncle and his son had done 'kharab kaam' (Bad things) with her. She is scared and hasn't been able to give the proper address her uncle. Our priority is to get her medically examined as much time has been lost. We will also try to get the address of her uncle in Bhopal, so that police can proceed with their probe. The girl will be staying at Shelter Home in Bhopal."
Vidisha SP Vineet Kapoor had said that it was not possible for the police to proceed as they did not have the medical report.
Close Story
Personalise your news feed. Follow trending topics