'Living in Noida a life-threatening issue': How Nigeria reported the Greater Noida attack on Africans
Updated on Mar 30, 2017 11:04 PM IST
The violence against Africans in Greater Noida, particularly the brutal assault of a man inside a mall, has been highlighted by the Nigerian media.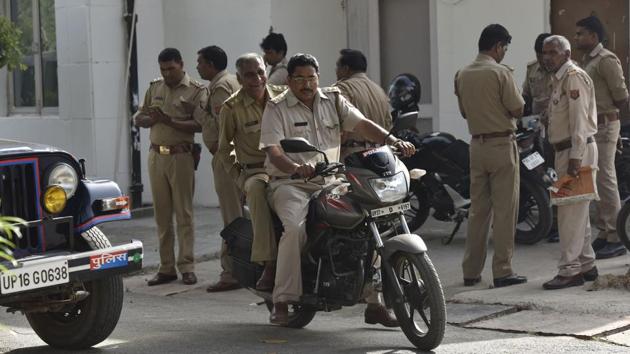 The violent attacks on Africans in Greater Noida, which followed the death of a teenage boy of a suspected drug overdose, was covered by sections of the Nigerian media, which highlighted a video of a brutal assault on a man inside a mall.
Hundreds of people in the satellite city of New Delhi went on the rampage against Africans. The violence erupted late on Monday after police in Greater Noida released five African students detained over the teenager's death.
Local residents claimed 17-year-old student Manish Khari died after taking drugs that were provided by Africans living in Greater Noida, which is home to a growing number of students from different African countries.
"Indian mob beats 'Nigerian' to stupor" was the headline for a report on the NigerianEye website that featured the video of a mob assaulting a man, identified as 21-year-old Nigerian national Endurance Amarawa, who was kicked and hit repeatedly with stools and a trash can inside Greater Noida's Ansal Plaza mall.
The video, shared by the Association of African Students in India, doesn't show anyone trying to stop the attackers.
"In the video, about 20 young men are seen attacking a defenceless black man," NigerianEye reported. "At a point, the man was motionless, but the attackers will not stop. A young man in white shirt tried to pacify the rampaging mob, but did not succeed."
The report added: "From Libya to Malaysia, Nigerians have been victims of attacks across the world, the latest being in South Africa."
The Punch, another Nigerian news website, reported that Indian authorities had ordered an investigation into the "mob attack on several African students". It added that a protest over the death of Khari turned violent, "leading to attacks on African students, mostly Nigerians, shopping in the area".
"Attacks on Africans have been reported at regular intervals in India in recent years. Last May, a Congolese student was beaten to death in Delhi," The Punch reported. "Earlier, a Tanzanian student was attacked and partially stripped by a mob in the city of Bangalore."
The Punch too featured the video of the attack on the African man inside the Greater Noida mall.
The attacks on Africans was also reported by The Sun news website, which noted that external affairs minister Sushma Swaraj had promised "immediate action" after a Nigerian student appealed to her for help, saying that living in the Noida area had become a "life-threatening issue".
Personalise your news feed. Follow trending topics