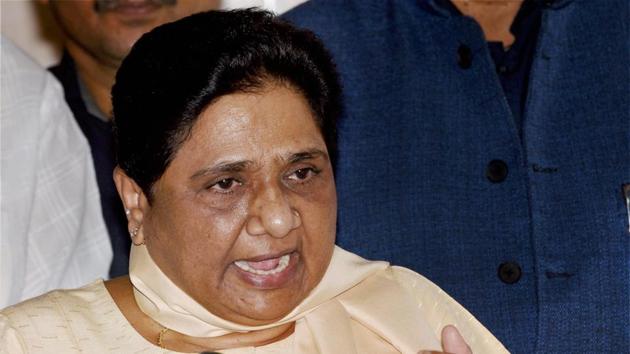 Mayawati keeps Lalu guessing, undecided on attending RJD's Patna rally
A corruption case hanging over her could be a disincentive for BSP chief Mayawati to take a clear-cut political position against the BJP at this point in time.
PUBLISHED ON AUG 08, 2017 01:30 PM IST
Lalu Prasad's ambition of cobbling together a fresh coalition of Opposition parties to take on the BJP appears to be faltering, with Bahujan Samaj Party (BSP) chief Mayawati ambivalent on participating at the Rashtriya Janata Dal's (RJD) rally in Patna on August 27.
Struck by the blow of the collapse of the "Mahagathbandhan" (Grand Alliance) government in Bihar, Prasad had been looking ahead to Patna rally as an opportunity to stitch together an alternative alliance by bringing together Uttar Pradesh's arch political rivals – Samajwadi Party's Akhilesh Yadav and BSP chief Mayawati – on the same platform.
If Mayawati indeed skips the Patna rally, it will take the sting out of the Opposition moves to rustle up an effective political front against the BJP.
"At this juncture, when the 2019 general elections are far away, the BSP gains nothing by attending such rallies. However, it is up our party chief to decide whether or not to attend – or whether to send an emissary," a senior BSP leader told HT.
Some sections in the BSP feel that party's interests would be better served through a strategy aimed at consolidating the traditional vote banks in UP, while it is not time yet party to get into the election mode.
The BSP chief – who has done business with both the BJP and the SP in the past – is known to keep her cards close to her chest. Also, a pending Central Bureau of Investigation (CBI) case against her being seen as a disincentive for her to take a clear-cut political position at this point in time.
Read more: Bihar break-up to spice up UP bypolls amid fresh GA talks
The speedy trials initiated against Prasad in the fodder scam cases have also given rise to speculations that the Patna rally could actually end up in according legitimacy to Prasad's younger son and former deputy chief minister Tejaswi Yadav as a "big leader"
While Prasad is himself on the "wait and watch" list of the Opposition camp on account of the uncertainties concerning his political future, regional party leaders – the Mayawati camp in particular – appear guarded about the outcome of the Patna conclave.
Close