PAN-Aadhaar linking deadline extended to June 30: CBDT
PTI, New Delhi |
HT Correspondent
Mar 27, 2018 11:44 PM IST
This is a fourth extension given by the government for individuals to link their Permanent Account Number (PAN) with their biometric ID (Aadhaar).
The Supreme Court on Tuesday refused to issue directions to extend the March 31 deadline to link Aadhaar with welfare schemes to avail subsidies and benefits under various Centre and state-sponsored programmes.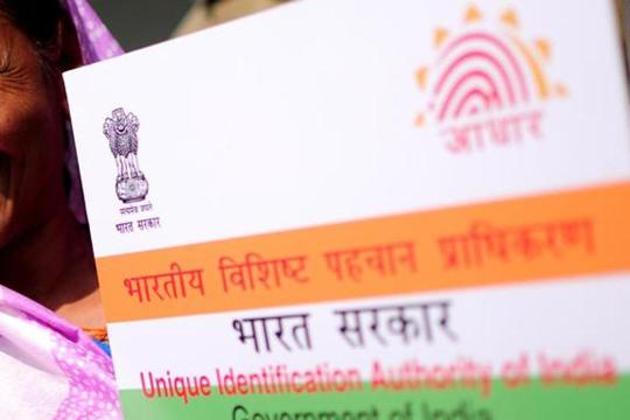 A plea to extend the deadline was made before a constitution bench led by Chief Justice Dipak Misra after UIDAI CEO, Ajay Bhushan Pandey concluded a PowerPoint presentation to the bench pointing out that 88% of Aadhaar-holders had been successfully authenticated. Senior advocate KV Vishwanathan, arguing for the petitioners, urged the bench to extend the deadline saying the number of people left out of the system was too high.
He pointed out that if the UIDAI presentation is to be believed, then almost 14 crore citizens are being denied benefits. "If the data of UIDAI says that there was only an 88% success rate of Aadhaar authentication, then it means that 12% people are excluded from the benefits in schemes linked with Aadhaar. The failure is too high," the lawyer said. He urged that the deadline for linking government welfare schemes be extended along the lines of the extension given on March 13 to linking bank accounts and mobile phone numbers with the 12-digit unique identity card.
Attorney General KK Venugopal vehemently opposed Vishwanathan's submission and denied the allegations of exclusion from programmes for want of Aadhaar. "Not a single case is there where denial of benefits has taken place," he said.
The bench then told Vishwanathan that it will not pass any order at this stage and that he could argue it in his rejoinder submission.
Earlier, during Pandey's presentation, the bench raised questions on privacy and the safety of data. It asked Pandey whether UIDAI could assure there won't be a data breach of information collected under the programme. Pandey said work on improving security aspects of the programmes was ongoing. "It's an ongoing challenge. The authentication log details are fully secured. We have taken the help of world leaders in biometric technology to ensure high level of accuracy and that the data is secure. But there is no last word on security," he said.
Pandey also informed the court about work on the data protection law based on the Justice Srikrishna committee report.
Justices DY Chandrachud and AK Sikri voiced concern over the possibility of a data breach.
Justice Chandrachud said it was impossible to secure data where a citizen goes to authenticate his/ her biometrics unless a robust data regime was in place.
Justice Sikri said "There is a possibility of data breach. You cannot vouchsafe for all times to come particularly when authentication agencies take consent."
To a question from the bench on whether biometric data was being shared, he clarified that personal information is shared with banks through e-kyc without biometric data. He added that biometric data is not shared with anyone.
He added that from July, face identification will also be used for authentication and soon, QR codes on the Aadhaar card will have photos. When the judges asked him whether data collected during authentication can be shared for commercial gain, Pandey explained that since the software is provided by the UIDAI, the moment the data is collected, it is encrypted and can't be stored or transferred.