Elections a secular exercise, illegal to seek votes in the name of religion: SC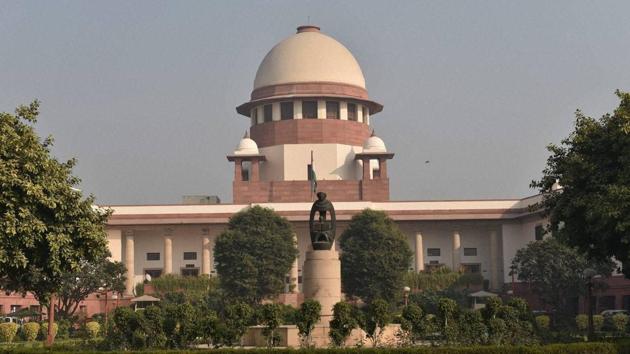 Updated on Jan 03, 2017 12:44 AM IST
The Supreme Court outlawed on Monday seeking votes in the name of religion, caste, race, community or language, a potentially far-reaching verdict ahead of assembly elections in five states where faith and caste have traditionally driven voting.
Heading a seven-judge bench, Chief Justice of India TS Thakur said the secular ethos of the Constitution had to be maintained by keeping elections a secular exercise.
"The relationship between man and God and the means which humans adopt to connect with the almighty are matters of individual preferences and choices," the judgment said in a 4:3 majority verdict.
"State is obliged to allow practicing and professing of religious faith a citizen follows, but can forbid interference of religions and religious beliefs with secular activity such as elections."
It said elections can't be fought by making a pitch to candidates, opponents or voters' religion, caste, race, community or language. The verdict widens the scope of the election law that does not clarify as to whose religion, caste, race, community or language one cannot cite during an election speech.
But three of the judges dissented, saying the decision amounted to "judicial redrafting of the law". The split underlined the complexity of a subject that courts have debated for more than two decades.
The judgment said the function of an elected representative must be secular in both outlook and practice.
"Religion has no role in electoral process which is a secular activity," the judges added.
"Mixing religion with State power is not permissible while freedom to practice profess and propagate religion of one's choice is guaranteed. The State being secular in character will not identify itself with any one of the religions or religious denominations."
Read| Religious groups hail Supreme Court's ruling on caste, creed vote
The verdict will have significant implications in states that go to the polls just months from now, especially in Uttar Pradesh, where the construction of a Ram Temple in Ayodhya and caste-based mobilisation are top poll planks.
In Punjab too, religion and sacrilege are top campaign issues.
Most political parties and religious groups said they were happy with the judgment.
"I welcome this pragmatic message from the Supreme Court with regard to how politics has come to be dominated by caste and religious equations, especially by some parties which have made these a part of their ideology to rise in Indian politics," said Congress spokesperson Priyanka Chaturvedi.
"This needed to be discouraged." Communist Party of India leader D Raja agreed with her.
Surendra Jain, Vishwa Hindu Parishad international general secretary, as well as Jamat-e-Islami Hind (JIH) also called for strict enforcement of the judgment.
But the three dissenting judges said such a decision could be seen as prohibiting people from articulating legitimate concerns of voters and reducing "democracy to an abstraction".
Read: SC verdict outlawing votes in the name of religion an excellent decision: Cong
"No government is perfect. The law doesn't prohibit dialogue or discussion of a matter which is concern to the voters," the dissenters said. Discussion and dialogue related to a voter's background is part of social mobilisation to bring marginalized groups into the mainstream, it said.
The court was revisiting a 20-year-old judgment that called Hinduism a "way of life" and said a candidate was not affected prejudicially if votes were sought on this plank. But several petitions filed over the years have challenged the verdict.
The question before the top court is whether seeking votes in the name of religion was a corrupt practice under the Representation of the People Act, and if candidates who indulge in this practice should be disqualified.
The dissenting judgment was delivered by Justices DY Chandrachud, Adarsh Kumar Goel and Uday Umesh Lalit. They held that the term "his" religion in the law referred only to the religion of candidates.
The majority view, shared by Justices M B Lokur, S A Bobde and L N Rao, said secularism had to be considered while dealing with such issues.
Chief justice Thakur, who retired on Tuesday, backed the majority view.
Close Story