20 Sena MLAs likely at Surat hotel. 'Ploy to topple govt won't succeed'- Raut
Published on Jun 21, 2022 11:34 AM IST
Sanjay Raut addressed reporters amid buzz over the state government "losing touch" with state minister Eknath Shinde.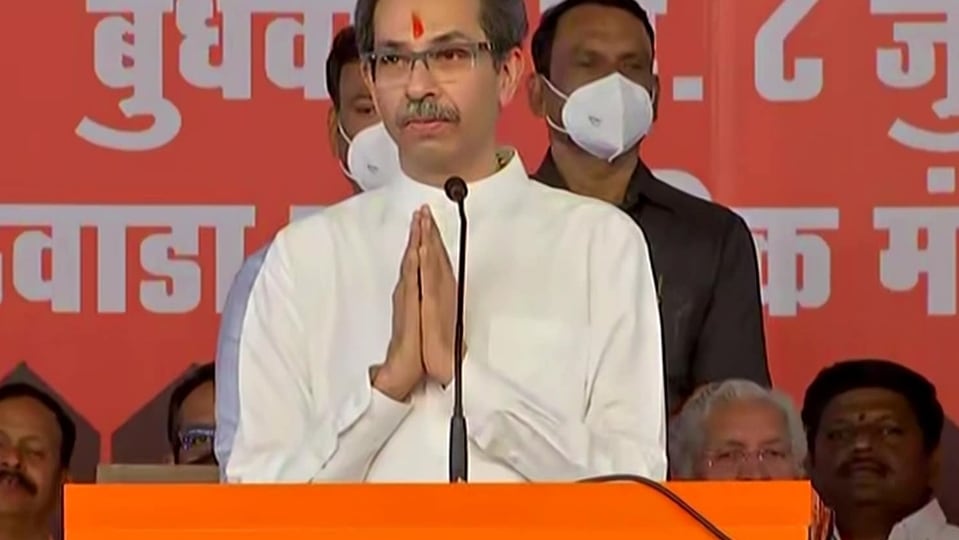 Trouble seems to be brewing for Maharashtra's ruling coalition after a top state minister - Eknath Shinde - was said to be "out of reach" and was believed to be camping in Gujarat, along with other lawmakers. While an emergency meeting has been called by chief minister Uddhav Thackeray, Shiv Sena's Sanjay Raut said that "attempts being made to topple the government won't be successful."
This is the latest trouble to hit the ruling Maha Vikas Aghadi combine after five BJP nominees won seats in the legislative council polls on Monday while the Shiv Sena and the NCP managed to win two seats and the Congress secured one seat.
As many as 20 Sena MLAs are likely camping at a Surat hotel, say sources, after the party lost touch with the top minister.
"Efforts are being made to topple the state government but the BJP has to remember that Maharashtra is very different from Rajasthan or Madhya Pradesh. I know Eknath Shinde Ji, he is a true Shiv Sainik. He will return without any conditions," Raut told reporters.
"At the time of the formation of the Maha Vikas Aghadi government, a similar effort was made by the BJP, but that experiment was not successful. So now, the same effort is being made again," he added. "We are discussing the situation with Uddhav Thackeray Ji and (Sharad) Pawar Sahib. Those working with the thought that they are kingmakers will be unsuccessful."
"We are in touch with our MLAs who are in Surat now. I have heard that they are not being allowed to leave. But they will certainly return as all of them are dedicated to Shiv Sena. I trust that everything will be fine," he asserted.
However, the BJP has blamed the ruling coalition, and especially Raut for plunging the party into a crisis. "We're minutely observing the turn of events. It's a little premature to say that it'll lead to any changes. It's a handle-with-care situation. We have to see it very keenly. We are observing all situations," Maharashtra BJP chief Chandrakant Patil said.
"Problems have cropped up in their party only due to instigating statements of Sanjay Raut. People won't tolerate - Eknath Shinde's rebellion is an example. Sanjay Raut should speak politely. He doesn't need to speak harshly on every matter," he added.
Hitting back, the Congress's Nana Patole said: "BJP misuses its power… they are taking the Indian democracy towards untruthfulness. I am sure the truth will win. I have called a meeting of all Maharashtra Congress leaders today."
(With inputs from ANI)
Personalise your news feed. Follow trending topics