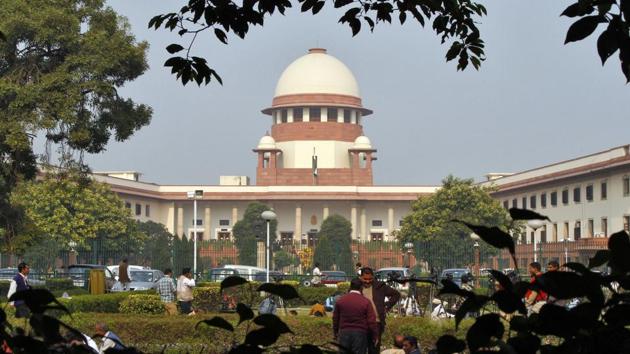 Triple talaq a matter of faith in Islam, like Ram's birth for Hindus: AIMPLB
The Supreme Court is hearing a clutch of petitions challenging Muslim practices of triple talaq, polygamy and 'nikah halala'
UPDATED ON MAY 16, 2017 04:15 PM IST
The All India Muslim Personal Law Board (AIMPLB) on Tuesday defended triple talaq in the Supreme Court, saying it was being practised for 1,400 years and was a matter of faith just like Ram Lalla's birthplace.
The board brought up the long-pending dispute over building a temple to Lord Ram in Ayodhya, which Hindus believe is his birth place, before a five-judge constitution bench which is hearing petitions demanding scrapping of the controversial divorce practice.
Several Muslim women have told the court the custom was biased and against gender justice.
"Triple talaq is not a question of equity and good conscience but of faith. Can't bring constitutional morality into it," board's lawyer and senior Congress leader Kapil Sibal said.
He also said while Hindu laws protected all customs "in Muslim law they say customs violate Constitution". In a Hindu majority state, Muslims, who were a minority, should be protected.
Several Muslim women have told the court the custom was biased and against gender justice. The Centre backs the petitioners, saying the practice was unconstitutional and against equality.
Sharia was personal law and not subject to fundamental rights, Sibal said about the Islamic legal and moral code.
"Triple talaq is there since 637. Who are we to say that this is un-Islamic. Muslims are practicing it for last 1,400 years. It is a matter of faith. Hence, there was no question of constitutional morality and equity," Sibal said.
"If I have faith that Lord Ram was born at Ayodhya, then it's a matter of faith and there is no question of constitutional morality."
Sibal told the multi-faith bench led by Chief Justice JS Khehar that the source of triple talaq could be found in Hadith and that it came into being after the time of Prophet Muhammad.
The Centre told the court, which is holding day to day hearing in the case, on Monday it would bring a matrimony law for Muslims to fill a legal vacuum should it strike down triple talaq.
Triple talaq is the lone controversial way Sunni Muslim men in India can get a divorce. It allows a man to end a marriage by uttering the word talaq thrice in quick succession.
Attorney general Mukul Rohatgi said it wasn't the court's job to interpret the Quran and it should consider the constitutional validity of triple talaq and not restrict itself to examining whether the custom was fundamental to practicing the faith.
If the government brings in a new law it could mean the start of a process to overhaul Muslim personal laws in India that are now guided by a 1937 Sharia code. India has separate sets of personal laws for each religion governing marriage, divorce, succession, adoption and maintenance.
The country's top law officer disagreed with the court that the government should first address whether triple talaq was "essential to religion or not", saying the Supreme Court was not an ecclesiastical court.
(With agency inputs)
Close