No breaking point... parties did not give a concrete offer: TIPRA Motha chief
Jan 31, 2023 02:04 PM IST
In the upcoming assembly elections in Tripura, the TIPRA Motha party, led by former Congress leader Pradyot Bikram Manikya Deb Barma, is being wooed by all national parties for an alliance.
In the upcoming assembly elections in Tripura, the Tipraha Indigenous Progressive Regional Alliance (TIPRA) Motha party, led by former Congress leader Pradyot Bikram Manikya Deb Barma, is being wooed by all national parties for an alliance. After days of talks, the party announced that it will fight alone because all parties failed to give a written assurance on their demand for a separate state of Greater Tipraland. After announcing 30 candidates for the 60 assembly seats, Deb Barma told Sunetra Choudhury that his party is confident of winning even in non-tribal seats. His party won the largest chunk of 18 out of 28 seats in 2021's election to the tribal council. Edited excepts from an interview: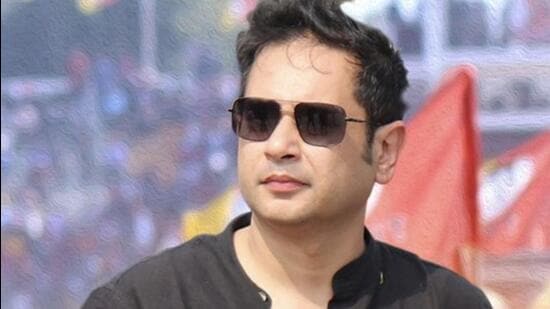 What was the breaking point for the talks?
There was no breaking point. All I wanted was in writing, and oral assurances have never worked in the past, so I said if you wanted to have a dialogue, it should be in writing, as not many people trust politicians these days.
The Left had said they were wooing you and the Bharatiya Janata Party held talks with you. Out of all the parties, who made the most serious offer?
The BJP never gave me a serious offer. I had spoken to the home ministry and never spoke to the BJP. The closest would have been the Left front. At least publicly or in press conferences, the Left has been at loggerheads with me and my family for a very long time, and they have definitely softened their stance. They have definitely also seen some logic to the condition of what the tribals are going through and they did realize that. I spoke to Sitaram Yechury too. They were concessional, but they did not want to give it in writing.
Is there still room for a change of heart on your part about going it alone? You have not announced candidates for all seats.
We have announced 42 till last night, and there is no change of heart as the heart should always have a singular approach and not wander around here and there. It is very important to have a written understanding or contract so that you can go back and tell your supporters that you did not have any other motive other than stitching up an alliance. We were always prepared.
Congress also approached us during the Tripura Tribal Areas Autonomous District Council (TTAADC) elections, but even that time we did not go with them because we realized that our strength lies in fighting it out on our own. The other national political parties tend to overlook the conditions of the people in the hills and I have gone through the same when I was the Congress president (of Tripura). I think there is too much of a communication gap in what Delhi wants you to do, and what the local state party does. Tripura is too small and insignificant a state for national parties to give importance to it. After all, there are just two Lok Sabha seats.
You had a meeting with the chief minister of Assam in Delhi. Can you share what happened?
I know Himanta Biswa Sarma since we were both in Congress. He had asked us about some of our problems and we had told him what the problem was. I am not part of his northeast democratic alliance and so we spoke and I put forward my views, and I clearly said unless the government of India assures us of constitutional solutions to our problems, we will not have any alliance. He understood and said will he will pass on the message.
Amit Shah didn't call you after that?
The home ministry discussed this with us. We had a discussion among our party leaders. There was some draft that was shown by the ministry, but we said we wanted it in writing because drafts have been signed earlier as well in 2018, but nothing came of it and the trust of the people was shattered. I cannot spoil the image of our party by going to Delhi and stitching up an alliance without any concrete, written proposal.
Wasn't it tricky allying with the BJP because your party has a strong stand on the Citizenship Amendment Act?
We are not against any legal citizen settling in India. Our stance on CAA is different from the rest of the country. We also have a different stance on customary laws, among other issues, with the BJP, but that does not mean that constitutional protections should not be given to the people. I was not discussing this with the BJP, but rather the government of India, and if it believes in Sabka Sath, Sabka Vikas (Together, for everyone's growth, with everyone's trust), then they cannot ignore the 14 lakh tribals residing in the hills of Tripura. They are the original inhabitants of Tripura and need to be protected as much as the minorities from Bangladesh, Pakistan and Afghanistan.
Now you have gone ahead and announced your candidates for the seats.
Congress is fighting on 13 seats and now they may have gone to 16 and the communists are fighting in 44 and we are fighting on a similar number. This proves that we are quite competent in having candidates and I am quite sure we will do very well in the elections. We had done very well and won the council by two-thirds majority and subsequently have come very close to winning seats where tribals are not in majority. In fact, in the Surma by-polls, we lost by just 2,000 votes in a seat which is reserved for a scheduled caste candidate. People have started warming up to us and we are the first regional party that has fielded candidates from all communities extensively.
In your assessment, which is the party you have to beat?
In many seats, our direct fight is with the communists and the BJP is nowhere in the picture. In a few seats, the TIPRA will be the main contenders along with the BJP. In some seats, it's us versus the CPI(M), but the BJP and us in some seats. It's more the CPI(M) versus us, however.
Do you think the BJP's strategy of changing the chief minister will help it like it did in Gujarat and Uttarakhand?
It didn't help in Himachal Pradesh. I think the people of Tripura are very intelligent and Biplab Deb was seen as a popular face of the BJP, and removing him will have its pro and cons. I feel that without giving any reason why Biplab Deb was removed, it has damaged the 4.5 year government of the BJP, which they claim have done a great job in the past five years. The BJP thinks that public memory is short. I don't think in Tripura, where there are a lot of Bengalis, memory will be a problem, as they are very intelligent people and they have a good sense of history, and I don't think they will forget the five years since they still remember the rule of the maharajas or the role Manik Sarkar and not forget the 4.5 years rule of the BJP government. It would not be that easy. The tribals, of course, are not voting for the BJP, and I don't think that the BJP is faring very well in these elections.
Finally, what's your impression of the Bharat Jodo Yatra?
I think it is a wonderful initiative taken by Rahul Gandhi. He has been trolled and abused, but he responded by shunning hatred and accepting love. This is the Rahul Gandhi I know. I think it's a great initiative, and we should welcome a person who starts an entire yatra and goes from Kanyakumari to Kashmir. I hope he takes a similar yatra from Kutch to Tripura also, and it will be even better if he makes it as non-political as possible. It will be very good.
Will it have an electoral dividend?
I am no one to comment on that but I think the image of Rahul Gandhi, of being a person who rushes away to a foreign country as soon as the elections are over and so and so forth, has been largely diminished. I think Rahul Gandhi is an honourable and decent gentleman. I may not be in Congress, but personal fondness always remains. But this does not mean I am going back to the Congress, but I think Bharat Jodo is a great initiative. I think all of us should take similar initiatives to bring about more love among countrymen, irrespective of caste, creed or religion.
Enjoy unlimited digital access with HT Premium
Subscribe Now to continue reading