Who is Shah Rukh Khan, asks Assam CM Himanta Biswa amid protest against Pathaan
Jan 21, 2023 06:35 PM IST
Assam chief minister Himanta Biswa Sarma said Shah Rukh Khan did not call him regarding any problem. If he does, the CM will look into the protests against Pathaan.
Amid violent protests of Bajrang Dal in Assam against Shah Rukh Khan's Pathaan, to be released on January 25, chief minister Himanta Biswa Sarma said, "Who is Shah Rukh Khan? I don't know anything about him or his film Pathaan." Assamese film Dr Bezbarua -Part 2 will be also released and the people of Assam should see it, the chief minister said when he was asked to comment on the protest at a city theatre in Narengi. Himanta said many Bollywood stars reach out to him ahead of the release of their films in case there are protests but Shah Rukh Khan has not called him. "Khan has not called me, though many from Bollywood do so, regarding the problem. But if he does, I will look into the matter. Action will be taken if law and order have been violated and a case has been filed," Himanta said, as reported by news agency PTI.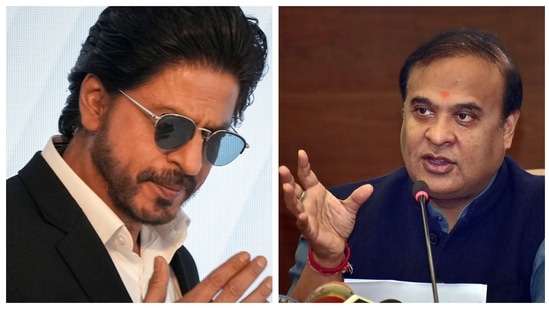 Pathaan advance booking: Shah Rukh Khan's film sells 2.5 lakh tickets, set for ₹300 crore worldwide opening weekend
Pathaan has been facing protests from Hindutva groups for its Besharam Rang song in which Deepika is seen wearing a saffron bikini. The censor board suggested a few changes following the protests and now the film is all set to hit the screens amid much fanfare.
Bajrang Dal said it will not allow the movie to release in Gujarat as the movie "insults" the Hindu religion. The multiplex owners in Gujarat have sought protection to theatres in the state.
Several BJP leaders talked against the Besharam Rang song including Madhya Pradesh home minister Narottam Mishra, known for his strong Hindutva stance. The Pathaan row was believed to be touched upon by PM Modi himself as he advised BJP leaders to refrain from making unnecessary comments on films.
(With agency inputs)