5 things about Pak Pathankot attack probe team's India visit
A five-member team from Pakistan will arrive in India on Sunday to probe a suspected cross-border attack on the Pathankot Indian Air Force base.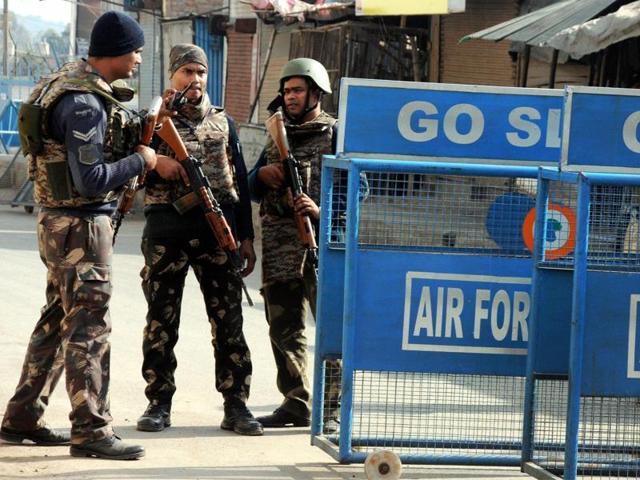 Updated on Mar 27, 2016 01:31 PM IST
A five-member team from Pakistan was to arrive in New Delhi on Sunday to probe a suspected cross-border attack on the Pathankot Indian Air Force base.
India's anti-terror agency NIA is ready to help the team meet 17 people injured in the early-January assault blamed on Pakistan-based terror group Jaish-e-Mohammed (JeM).
This is the first time a Pakistan team will examine witnesses in a case in India, and New Delhi doesn't want the neighbouring country to cite "lack of cooperation" at any level.
Here are five things to know about the probe team:
Arrival
The team left by for Delhi in a special aircraft around 11.45am. In the Indian capital, it will get a detailed presentation on the NIA's probe. It will reach Pathankot the next day by 11am either by car or by a BSF chopper. If a chopper is used, it will not land in the airbase.
The joint investigation team will examine all three witnesses in the case but won't get complete access to the strategic IAF facility. The team will visit only those areas of Pathankot airbase in Punjab where militants were engaged in an 80-hour gun battle that killed seven Indian soldiers. India will not provide the team access to security personnel from the National Security Guard or the Border Security Force.
India is also likely to press for a visit of its probe team to Pakistan for carrying out investigations there.
Members
The five-member delegation is led by the chief of Punjab's Counter Terrorism Department (CTD), additional inspector general of police Muhammad Tahir Rai. The team, which also comprises Lahore's deputy director general Intelligence Bureau Mohammad Azim Arshad, Inter-Services Intelligence (ISI) Lt Col Tanvir Ahmed, Military Intelligence Lt Col Irfan Mirza and Gujaranwala CTD Investigating Officer Shahid Tanveer, will be brought to the airbase in a special plane on March 29.
The airbase will be visually barricaded by the NIA to prevent any view of its critical areas.
The team will be briefed thoroughly on March 28 at the NIA headquarters. The briefing which will include a 90-minute presentation on the investigations carried in the case so far, a source said.
The witnesses
The three witnesses are Punjab Police superintendent of police Salwinder Singh, his jeweller friend Rajesh Verma and cook Madan Gopal and 17 injured people.
They were abducted by the terrorists on the intervening night of December 31 and January 1 before they entered into IAF base.
The NIA will also share details about the four terrorists, including information on their native villages, people who had cooperated with them and facilitated their entry into India through Bamiyal village on India-Pakistan border.
The Pakistani team will be taken to the point where the Jaish terrorists had breached into India, a source told PTI.
India, too, wants details
While India has made it clear it will cooperate in the probe provided Pakistan reciprocates. The Pakistani side is likely to be asked about some details that India had sought from them.
This includes some phone numbers, details on a brother of Jaish chief Masood Azhar and companies who had supplied the packed food to the terrorists.
India can make a request to Pakistan for allowing an Indian probe team there for investigations at a later date, the source said.
India will also cite similarities between the Pathankot attack and those in Samba and Kathua last year like using same GPS and wireless sets, the modus operandi of hijacking cars, energy drink 'Red bull' (common in all attacks), identical wire-cutters and arms and ammunition of Eastern Europe, Russian and Chinese make which are available in the Afghanistan-Pakistan region.
Legal angle
Any lead picked up by the Pakistan team will not be of any legal use in the absence of Letter Rogatory, a request from a court to a foreign court for any judicial assistance.
But, there are hopes that Pakistan will conduct a serious probe during the "goodwill visit".
With inputs from agencies
Close Story