All for a son: They committed crimes to get into Tihar for childbirth
Updated on Jul 19, 2015 10:34 AM IST
It's the mother of all superstitions. A passing fling with a life of crime and just a gentle brush with the law are all a woman needs for her reproductive outcome of choice: the birth of a son.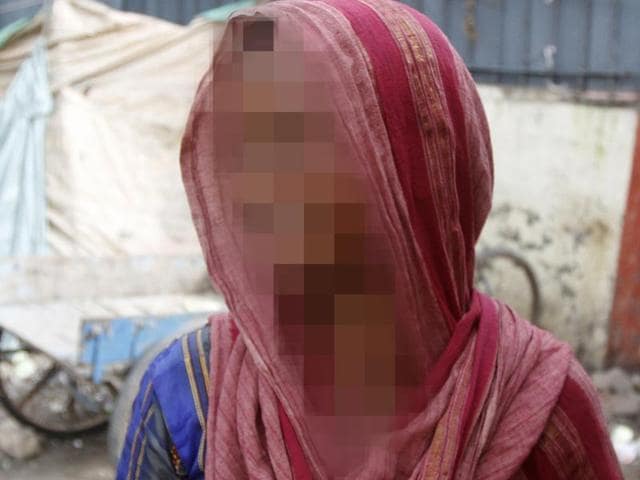 It's the mother of all superstitions. A passing fling with a life of crime and just a gentle brush with the law are all a woman needs for her reproductive outcome of choice: the birth of a son.

Urban myth has it that giving birth in Tihar jail means a woman will necessarily be blessed with a son. Jail time, it is believed, will effectively wash away all her sins, doing away with the need to visit exalted godmen or partake obscure herbal concoctions that guarantee a boy.

Driven by this belief, a 39-year-old former inmate went for a desperate act to avoid a sixth daughter: she stole her employer's gold bangles and Rs 5,000 in cash when she was four months pregnant.

"No one forced me to steal and I didn't need those items either, but having daughters is an expensive affair. At the end of the day, they have to go to someone else's house. If I have a son, he will at least take care of me," said the woman living in a Janakpuri slum, requesting not to be named.

Her story, however, did not turn out as she would have liked. Having left enough clues, she managed to get herself arrested and sentenced but a four-month jail term was all she got. Released a month short of her due date, she delivered another baby girl.

"I have seen women whose sins were washed away when they spent time in Tihar and gave birth to boys. I was not so fortunate but I have accepted it as God's will," she said.

This is not an isolated case. Several women, mostly from Delhi's slum clusters, commit petty crimes such as theft, robbery or minor clashes to end up in Asia's largest prison just in time for childbirth, jail statistics show. Tihar received 120 pregnant inmates last year alone. Of the 120 children delivered, 82 were girls and 38 boys. Though the 2014 figure set a record for the highest number of deliveries, Tihar is no stranger to this trend. In 2012, 45 children were delivered in the jail while in 2013, the number was 72.

The rush of pregnant women pushed jail authorities to issue a circular on January 23 this year to bust the myth. "This is to inform the inmates that last year 120 children were born in the jail, of which 82 were baby girls and only 38 were boys. Women are in no way less than men and children are a gift of God. Let us not discriminate," the circular read.

A similar notice was pasted across slum clusters and areas around the jail complex.

"We have time and again conducted awareness programmes for our women inmates who experience such pressures," said Alok Verma, director general (prisons). "We also encourage them to spread the message when they go out of the prison. These are just baseless myths and rumours and there is no record that more boys are delivered here. That is the message we want our inmates to take with them."

Despite the poster campaign, it may not be easy to shatter the myth as the case of 32-year-old Anjali shows. The mother-to-be from a Harinagar slum near the jail wanted to try out the lucky charm of Tihar at any cost.

"The pressure on me to have a son was so much that I was even willing to murder someone just to get inside the jail," she said. She committed petty crimes and three cases were registered against her, but she was let off after a court warning.

Despite her failure to reach the inner sanctum of Tihar, she gave birth to a baby boy.
There are several other urban myths that feed on the preference for sons over daughters, sociologist and expert in gender studies Patricia Uberoi said, explaining why the Capital's sex ratio is the worst among all metro cities in the country.
"Women resort to fasting, go to gurus and even plan their conception around a certain time of the year to have a son. We need to understand this is how they have been conditioned and it is the pressure of society that pushes them to such limits," Uberoi said about the Tihar trend.
Close Story
Personalise your news feed. Follow trending topics