Former Delhi Police chief BS Bassi appointed UPSC member
Updated on May 31, 2016 09:00 PM IST
BS Bassi, who had a controversial tenure as the Delhi Police commissioner with frequent run-ins with the AAP government, was on Tuesday appointed a member of the UPSC, a Constitutional post, with a five year tenure.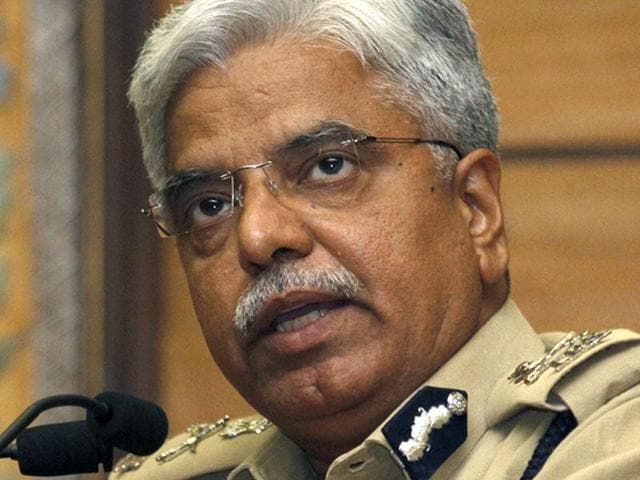 Three months after the Congress scuttled a plan to accommodate him in the Central Information Commission, the National Democratic Aliiance (NDA) government on Tuesday appointed former Delhi Police Commissioner Bhim Sain Bassi as a Union Public Service Commission (UPSC) member.
Bassi will have nearly five years in the new job, till he turns 65.
He is the second Delhi Police chief to get a post-retirement post at the UPSC over the last decade. Uttarakhand governor KK Paul was the last police chief from the Capital to make it to the commission in 2007. He served till 2013 and was later given gubernatorial assignment by the UPA government.
Bassi was appointed to the police chief's post by the UPA's home minister in 2013 Sushil Kumar Shinde. After the Congress rout in the 2014 general elections, the media-savvy police officer endeared himself to the NDA government as well after his confrontations with Delhi's Aam Aadmi Party (AAP) government.
Read: Bassi jaisa koi nahin: A career marked with controversies
AAP leaders had accused Bassi of working as an agent for the ruling Bharatiya Janata Party (BJP), a charge that Bassi denied and insisted that his loyalty was to the police uniform.
But a plan to appoint him as information commissioner after his retirement went awry after Congress vice-president Rahul Gandhi decided to oppose the police crackdown on students at the Jawaharlal Nehru University in February.
On Gandhi's target was the Modi government, and the police-led by Bassi that allegedly acted on cue from the BJP. Soon enough, the Congress too joined AAP leaders to demand the police commissioner's scalp.
So when the high-powered panel headed by Prime Minister Narendra Modi met to select information commissioner weeks before his retirement, Congress leader Mallikarjun Kharge made it clear that he could not accept Bassi's candidature.
Bassi had clearly tripped in the race for a post-retirement job but clearly hadn't lost the race.
As a UPSC member, Bassi will be part of the commission that not only recruits senior civil servants but also plays a key role in their promotions and the punishment to be meted out to them if indicted by an inquiry panel.
Unlike the selection process for an information watchdog, the Centre has a free hand to select a UPSC chairman and member.
Soon after it came to power, the NDA government had departed from the convention of elevating the senior-most UPSC member as UPSC chairman and inducted retired IAS officer Deepak Gupta to the top post.
Read: BS Bassi comes out major loser in JNU row
Personalise your news feed. Follow trending topics