Pachauri had written six poems to female colleague: Chargesheet
Updated on Mar 06, 2016 01:56 AM IST
TERI executive vice chairman RK Pachauri, accused of sexually harassing a former woman colleague, had written six poems aiming to express his "feelings", praising the beauty of the victim who he called "cold" for lack of her response.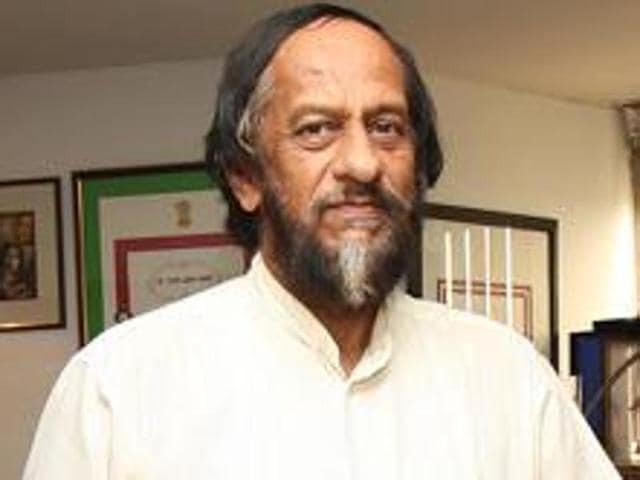 TERI executive vice chairman RK Pachauri, accused of sexually harassing a former woman colleague, had written six poems aiming to express his "feelings", praising the beauty of the victim who he called "cold" for lack of her response.
According to informed sources, Delhi Police in its chargesheet has said that Pachauri had remained "engaged in sexually-laden conversations" with the victim citing various telephone calls, e-mails, and WhatsApp messages exchanged between the two. This happened despite several messages by the victim that she could not reciprocate his feeling.
On March 1, the charge sheet was filed before a magistrate in Saket court who has posted the matter for April 23 for consideration.
In the chargesheet, it was mentioned that Pachauri had written six poems where he attributed the victim as a "classical Indian beauty". The victim had exchanged several messages with him acknowledging what he was writing, but always cautioning him not to assume that she too reciprocated his feelings.
Read: As second victim surfaces, it's time to take a hard look at RK Pachauri
He wrote: "Yet in this poor man's heart love for her incessantly grows. But she loves me not, a ship I am that she passes by, nothing to me she owes! She's so cold! Unrequited stays my love and arms empty and bare!"
The victim often tried to ignore him or tried to dissuade him, but Pachauri constantly kept sending her messages and e-mails, expressing what he called was love.
The victim in her statement before a magistrate has said that she repeatedly told Pachauri that she had no feelings for him, but Pachauri kept sharing the poems, expressing his feelings using words like "love sequestered".
In another mail, Pachauri wrote: "And you have hurt me so often by being inconsistently cold on so many occasions. Not letting me touch you even though I have always treated your body with reverence and as sacred."
He further wrote: "Perhaps, you regard a physical relationship as a matter of expediency and convenience. Well, I don't and certainly not with your body which I worship, as you should have found out by now."
Read: Pachauri feels the heat as second 'victim' resurfaces
The accused also mentioned in his mail that there were several girls who had made advances towards him.
"But...I am not a promiscuous person, and when I am so deeply in love with the most wonderful (even though obstinate and cold) girl in the whole world, why should I go and land somewhere else," Pachauri wrote in one of the messages.
Sources said the police had mentioned in the chargesheet that Pachauri had hugged, kissed and held the victim's hands without her wishes.
In fact, in the same message that Pachauri wrote on the "physical relationship", he said: "Even when I 'grabbed you (sic) body' I had my left hand over your right breast. Did I make even the slightest attempt to hold it in my hand or fondle you there?"
In some of the messages, he would call the woman "Dearest Meri Jaan".
In many of her replies, the researcher was clearcut in her response, despite which Pachauri kept on sending the messages.
The woman wrote on December 12, 2013 in response to his message: "I am not a dumbo or someone who landed onto planet Earth very recently. I very well know what it is to love someone and just because I do not show you any feelings it does not mean I have none. I am not obligated to show you love as a woman would to her man. Please you have to stop expecting it and making me feel guilty of the way I am because that is just not how a healthy relationship between two non-lovers is."
Read: Police file 1,400-page charge sheet in case against Pachauri
At one point, he feigned disinterest after being told by the woman colleague that she could not "give you anything that you seek from me". Pachauri wrote: "Fine. Let's call it quits. I cannot have anything to do with a girl whose every action is supported by her legal stands and is devoid of any tenderness."
Police have charged Pachauri under various sections of the Indian Penal Code dealing with assault or criminal force on woman with the intent to outrage her modesty, sexual harassment, stalking, criminal intimidation through word, gesture or act intended to insult the modesty of a woman.
Police have cited around 23 prosecution witnesses and detailed the mails and SMS texts exchanged. However, despite the need to keep the woman's name confidential, the police have mentioned that in several places, including in some of the messages sent by Pachauri.
The TERI executive vice-chairman was accused of sexually harassing a female colleague in 2015. He stepped down as chairperson of the UN Intergovernmental Panel on Climate Change in February last year and proceeded on leave from TERI where he was the director general.
In November, the woman researcher who accused him of sexual harassment quit her job at TERI, alleging that she was treated badly. TERI denied the charge.
On February 8, Pachauri was appointed as the executive vice chairman of the organisation. After severe criticism, TERI on February 12 asked him to proceed on indefinite leave.
Personalise your news feed. Follow trending topics