Uttarakhand crisis: Vijayvargiya's aggression made the difference
Updated on Mar 28, 2016 03:26 PM IST
Most political dissidence is watched cautiously. But BJP general secretary Kailash Vijayvargiya played it differently, using his personal connections with rebel Congress leaders.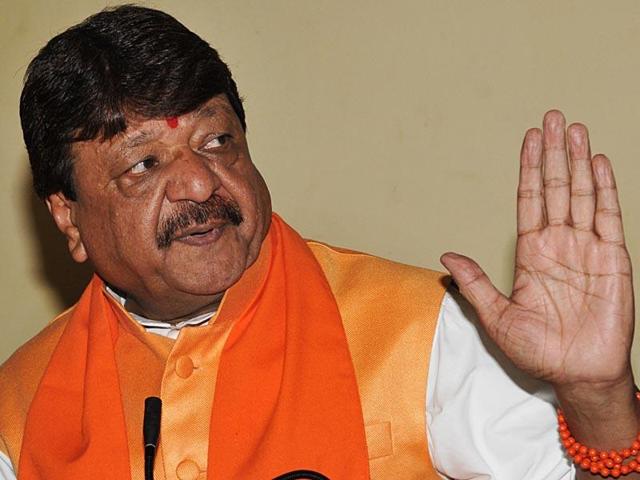 A defining moment in the dissidence drama in Uttarakhand that brought down the state government on Sunday was BJP general secretary Kailash Vijayvargiya garlanding the nine Congress rebels.
Dissidence in rival camps is often watched cautiously, that too, from a distance. But Vijayvargya's style of politics has little space for such nuanced steps. His gesture, packed with powerful punch lines like "Given an opportunity, the BJP would explore options of forming the government in the state" made it clear the aggressive pitch to push BJP to power in Uttarakhand.
In another photo that went viral on social media, Vijayvargya was seen flying with rebel Congress MLAs, perhaps to a safe house in the BJP's bastion of Rajasthan.
Vijay Bahuguna, the leader of the nine Congress rebels who plunged the Congress government in crisis by supporting the BJP, also echoed what Vijayvargya said.
In his last press conference in Delhi on Friday, Bahuguna made it clear he was not in the race to become the CM in this assembly. "The post should go to a BJP leader, if they want to form a government," he said. Vijayvargya maintained a similar position: "New Uttarakhand CM will be from the BJP. None of rebel Cong MLAs will be chosen," he said in a tweet.
Sources added that VIjayvargya and Bahuguna knew each other for a long time. And possibly it was also the reason why he was roped in to nurture the Congress rebels by the BJP. In 2000, Vijayvargiya was the mayor of Indore . He also led the All India Mayors' Council. During that time, Bahuguna was a lawyer. He fought a case for the mayors' association after Vijayvargya requested him and won the case.
Vijayvargya had expressed his unhappiness over the fact that the Harish Rawat government got 10 days time to prove majority.
"The Governor did not act on the request of the majority of the legislature to dismiss the state government and on the contrary granted 10 days' time i.e. up to 28/3/2016 to prove majority on the floor of the House. Such a long time has given an opportunity to the chief minister to indulge in illegal, unconstitutional practices including horse trading to convert a minority into majority," the BJP's memorandum, signed by him along with other leaders, said.
On Sunday, the Centre imposed President's Rule in the state a day before a crucial trust vote in the assembly that the Congress was expected to win after the speaker dismissed the nine rebel Congress MLAs.
Close Story
Personalise your news feed. Follow trending topics