Rajasthan Sahitya Akademi cancels award to author after row over book on Meera Bai
The award was to be conferred on March 18.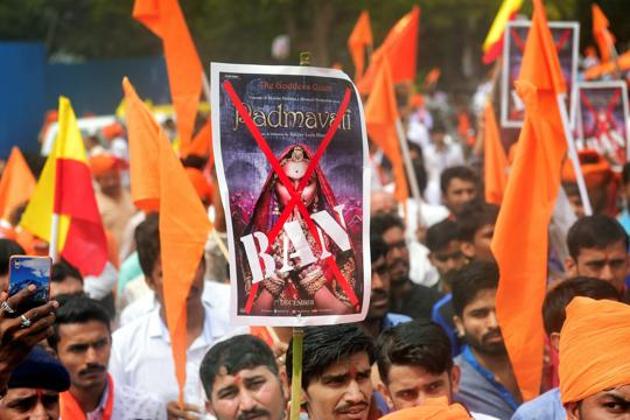 Updated on Mar 19, 2018 10:21 PM IST
After the controversy over the film Padmavat, a book about Meera Bai is in the line of fire for alleged derogatory references to the 15th-century saint and the Maharanas of Mewar. After objections, the Rajasthan Sahitya Akademi has cancelled an award to author Hardan Harsh.
Harsh's book 'Meera' was shortlisted for the 2017-18 Ragheya Raghav award given by the academy for an outstanding work in literature. The award was to be conferred on March 18. However, after some local groups objected to the derogatory references to Meera Bai, the academy cancelled the award at the last minute.
The academy's functioning has come in for criticism by several authors after this.
Eminent author Nand Bhardwaj said authors should exercise caution while writing about historical characters. But he criticised the academy saying the chairperson should explain the move.
"These organisations have no intellectual persons, no proper reviews of works are done that's why this blunder happened." He said that the government is using such academies for making political appointments.
Chandrashekhar Sharma, professor of history at the government girls' college in Udaipur, said Meera was revered in Mewar and it is wrong to write about her in a derogatory manner. "The book is fiction but defaming historical characters is not right," he said.
However, he too criticised the cancellation of the award.
Poet Rituraj of the Pragatisheel Lekhak Sangh said writers should have freedom of expression. "The way the academy handled this is wrong. It is an insult to the author. But when you have political appointees in these organisations what else can you expect?" he said.
Author Hetu Bhardwaj, former chairperson of the academy, said the chairman acted hastily. "He should have stood by the decision of the academy. It was his moral duty. Instead of postponing the award, he should have said that the academy would get it examined."
Last year, a vociferous protest by Rajputs over the film 'Padmavat' led to it being banned in Rajasthan for distorting facts and hurting sentiments.
Reacting to the controversy, Harsh said he was saddened that people were perturbed by small issues. "As a society, we do not have the courage to face the truth and we link our honour to our past."
Harsh said he was informed by the academy chairperson Dr Indushekhar Tatpurush at the last minute that a local media had reported that Harsh's book made derogatory references to Meera and the Mewar Maharanas and this could lead to a controversy so they were cancelling the award.
"I told him awards do not matter to me and I would cooperate with him. My intention was not to hurt anyone," said Harsh, a former central government employee who served in the Intelligence Bureau and CBI and took to writing as a hobby.
"I hold Meera in high regard. She was a great social reformer and fought for women empowerment. I have not in any way twisted facts or discredited her in my book."
He said he had taken references about Rana Vikramaditya, Ratan Singh and Udai Singh and from Col James Todd's book 'Annals and Antiquities of Rajasthan' and Prof Kalyan Singh Shekhawat's book 'Meera Ki Pramanik Jeevani'.
"The kings mentioned in my book had their weaknesses which are documented in history so I have not misrepresented facts."
The book has a reference to a saint who tells Meera that in his dream Lord Krishna had asked him to have physical relations with Meera. Meera accepted and told him to come to her house the next evening. "He felt very ashamed and later became her disciple," said Harsh. "In fact, the way Meera handled him, shows her strength of character."
After the cancellation, the academy chairperson in a short statement said it had postponed the 2017-18 Rangeya Raghav award after a meeting of the Saraswati Sabha. Tatpurush said that the academy was proud of Meera and the Ranas of Mewar and any controversy over this issue was not acceptable.
Calls and texts to Tatpurush went unanswered.
Close Story