Woman survives HIV through umbilical cord blood transplant method
Updated on Feb 17, 2022 02:47 PM IST
HIV can be controlled through powerful antiretroviral drugs; however, a cure is the key to end an age-old pandemic. As of now, nearly 38 million people across the world are diagnosed with HIV, and around 73 percent of the patients are under treatment.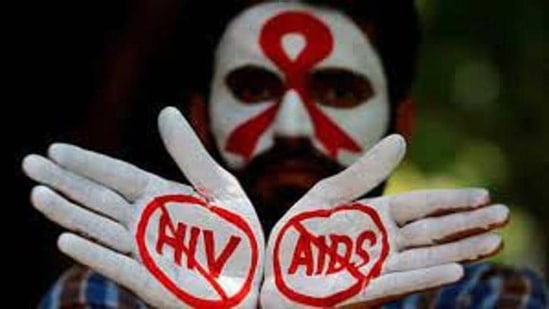 Tapatrisha Das | Edited by Parmita Uniyal
Our battle with human immunodeficiency virus (HIV), an almost century-old virus that is believed to be transferred from chimpanzees to humans in 1920s, continues as scientists across the globe are still looking for a cure which could treat the disease. There has been some promising research around its treatment.
A new treatment method developed by scientists cured a woman belonging to a mixed race using a transplant method that involved umbilical cord blood making her the third person ever to be cured of HIV, reported New York Times on Tuesday.
As umbilical cord blood is widely available than adult stem cells, and does not need to be closely matched to that of the recipient; it is said to be able to cure dozens of Americans who have HIV, says NYT.
ALSO READ: Fungal infections cause more AIDs deaths than tuberculosis
The woman who received the treatment was also diagnosed with leukemia, which was treated with core blood received through a partially matched donor. This opposed the typical practice of finding a donor of the same ethnicity and race. The temporary immune defenses of the body were given through blood from a close relative, according to the report.
Steven Deeks, an AIDS expert at the University of California, San Francisco told NYT that the race and the gender of the cured patient marks an important step for community impact. He further added that he did not foresee the new procedure becoming a commonplace. These survival stories provide the road map and inspiration for them to go forward with such procedures.
Over the years, HIV infection has become more manageable due to better health facilities which help patients lead a longer and healthier lives.
There were an estimated 37.7 million people living with HIV at the end of 2020. In 2020, 680000 people died from HIV-related causes and 1.5 million people acquired HIV, according to WHO.
The number of people infected with HIV who end up with AIDS has greatly reduced over the years due to improvement in healthcare facilities, but those who do land with AIDS, have risk of facing multisystem organ failure and other life-threatening diseases due to the infection.