BJP outspends Congress, others in social media advertising
Published on May 03, 2019 11:35 PM IST
The data shows that so far the BJP has spent
₹
25 crore in advertisements across Facebook, Instagram, Google and YouTube.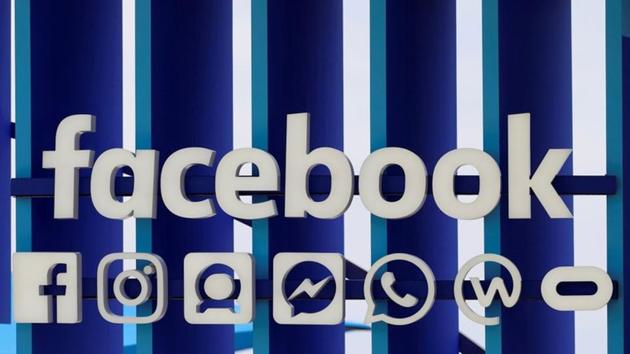 The ruling Bharatiya Janata Party (BJP) is way ahead of the Congress in advertising expenditure on social media at the end of the fourth phase of the ongoing Lok Sabha elections, according to data from advertising transparency reports by Google and Facebook - but the spending across parties is being described as much lower than expected by media experts.
The data shows that so far the BJP has spent ₹25 crore in advertisements across Facebook, Instagram, Google and YouTube.
It has spent ₹11.6 crore andRs 13.43 crore on Google and Facebook respectively. The Congress, the main opposition party has spent a total of ₹1.42 crore for ads on Facebook ( ₹74 lakh) and Google ( ₹62 lakh).
The total spend on political ads across Facebook, Google and their affiliates stood atRs 42.3 crore between February 2019 to the end of April 2019 across 108,968 ads.
The balance political ad spend ofRs 15.9 crore have been incurred by regional parties such as the Telugu Desam Party (TDP) and individual leaders such as Odisha chief minister Naveen Patnaik of the Biju Janata Dal (BJD).
These spends are part of the Facebook and Google political ad transparency reports - a measure most social media companies took as part of a voluntary code of ethics developed to ensure free, fair and ethical usage of social media platforms to maintain the integrity of the electoral process for the general elections 2019.
According to Sunil Abraham, founder and executive director for think tank, Centre for Internet and Society, the poll expenditure on social media appears to be abysmally low.
"Over all these number look low to me. It is possible that political parties are using astroturfing strategies to avoid public scrutiny through the transparency reports published by Facebook and Google. For those unfamiliar with the term, astroturfing is the creation of fake grassroots support - named after the fake grass that is used in sports fields," he said.
But other experts suggested these figures don't reflect the full picture.
"These are only the media spends by major political parties. Media spends don't reflect the total spend on social media because a lot of money is spent on both content creation and manpower to oversee online campaigns.
Major parties collectively are likely to spend a total ofRs 350- 400 crore on social media this time, especially to tap into the first time voter who are regular users of Internet in the country," said Ashish Bhasin, chairman and chief executive (CEO) at Dentsu Aegis Network - India and Greater South, a media buying agency.
In 2014, political parties would have spent overRs 175 crore on social media, Bhasin added.
The 2019 Lok Sabha elections have being widely touted as India's first social media election with close to 600 million Internet users in the country, more than double of 2014.
Some other digital media experts contended that the social media spends by the BJP are more conservative compared to the 2014 general elections.
"The focus is back to booth level marketing as opposed to online spends perhaps because the Election Commission has put stringent audit checks and are closely monitoring all the invoices and ads put up on social media," said Jyothirmayee JT, founder and chief executive of HiveMinds, a Bangalore based digital marketing agency.
Close Story
Personalise your news feed. Follow trending topics