150 hectares of Mumbai port land freed for marina, biz hub
Oct 15, 2016 01:26 AM IST
In a major decision expected to change the face of the city, the Mumbai Port Trust (MbPT), one of Mumbai's largest landowners, will free up around 150 hectares of its land for infrastructure projects
In a major decision expected to change the face of the city, the Mumbai Port Trust (MbPT), one of Mumbai's largest landowners, will free up around 150 hectares of its land for infrastructure projects.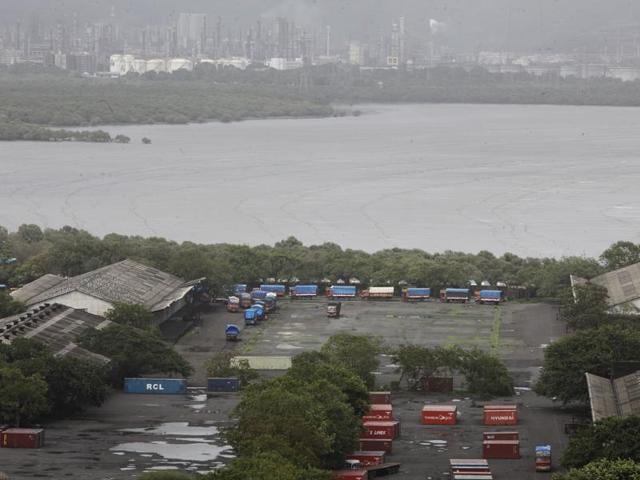 It will soon appoint an international consultancy agency to prepare a master plan for the development of this land over the next five years.
The MbPT, which has owns 1,800 acres covering 28km along the Eastern coastline — from Colaba to Dadar — is likely to be developed in phases.
Speaking at a seminar organised by the National Real Estate Development Council (NAREDCO) on Friday, Sanjay Bhatia, managing director, MbPT, outlined the roadmap for it. "We will start the development process in one-and-a-half to two years. Some portion of the project would be through public-private partnership, but a majority will be developed by us," said Bhatia.
He said the project will include entertainment hubs and an all-weather marina. "An entertainment hub will be at Victoria and Princess Docks, while Marine Drive is all set to get a facelift with two jetties at Chowpatty and at NCPA," he said.
In another project, the world's highest ropeway is being planned from Sewri to Elephanta over the proposed Mumbai Trans Harbour Link, which would result in Mumbai becoming the gateway for international cruise ships.
He said eight bidders have already submitted their bids for a global tender to prepare the master-plan which was floated recently by the MbPT and the winning bidder will be chosen within a month.
The MbPT is one of the largest landlords in Mumbai and Nitin Gadkari, Union minister for transport and shipping has been a keen proponent of using this land. The report of a panel, headed by former MbPT chairman Rani Jadhav and includes urban planners, architects and government officials, details a blueprint of how nearly 1,000 acres of the 1,800-acre MbPT land can be opened up for public amenities such as green spaces, walkways and a waterfront, among other things.
According to realty experts, this will also provide a good scope to create affordable houses. Anuj Puri, chairman & country head, JLL India, a leading real estate consultancy firm, said "Land prices will come down if infrastructure is properly developed," said Puri. He cited the example of two major cities — Ahmedabad and Hyderabad — where property prices have remained stable because of infrastructure support.