5 more girls at Maharashtra tribal school may have been sexually assaulted
Updated on Nov 05, 2016 01:45 AM IST
A day after the Maharashtra government formed a special investigation team (SIT) to probe how a 10-year-old from a tribal boarding school in Buldhana district got pregnant, the parents of five more girls have stepped forward to say they suspect their daughters were sexually abused.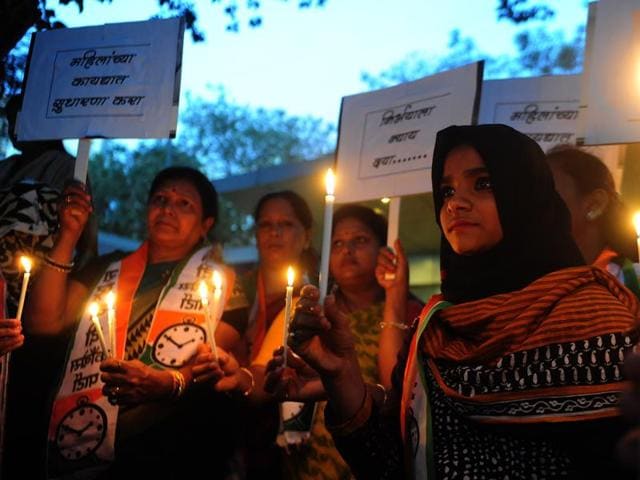 Parents of as many as five girls from a tribal boarding school in Maharashtra on Friday said they suspected their daughters were sexually abused, sending shockwaves across the state after news surfaced that a 10-year-old student got pregnant at the institute.
Tribal development minister Vishnu Savara said authorities suspect all six girls were sexually harassed.
Eleven staff members, including the headmaster, of the boarding school in Buldhana district were arrested on Thursday night for allegedly raping the 10-year-old student for weeks. The main accused is a sweeper at the school. Two suspects are on run. The Maharashtra government has formed a special investigation team (SIT) to probe the incident.
Police said the alleged crime came to light after the tribal girl went home for Diwali and complained of stomach pain – which was confirmed as a pregnancy by the authorities.
Savara said the boarding school run by a private trust will lose its licence, announcing 10 of the arrested staff members have been suspended.
"We have decided to cancel registration of the tribal boarding school while accused employees will be suspended immediately. Students will be transferred to three other boarding schools in the adjoining districts," Savara told reporters. He said a chargesheet will be filed in a month.
Former revenue minister Eknath Khadse, who is from Jalgaon district, met the five girls with their parents. Khadse said the families are from Jalgaon.
"The poor girls are scared and are not in a position to speak. However, their families suspect that their daughters were also the victims of sexual assault. To confirm this, we have given custody of the girls to the police on Friday. The police will now carry out medical tests and based on the outcome further action will be taken," Khadse told HT.
Sanjay Baviskar, superintendent of police (SP) Buldhana, confirmed the five girls are being questioned by police.
"Senior IPS officer Aarti Singh and additional SP Shweta Khedkar, who is heading the SIT, are questioning the girls. We have not received any formal complaint from their families," Baviskar told HT.
The issue of tribal boarding school students being sexually harassed across the state had been brought to governor Vidyasagar Rao's notice. The governor had last week requested chief minister Devendra Fadanvis to take note, but the government took action only after the 10-year-old's case surfaced, sources said.
"It has come to my notice that incidents of sexual harassment of girl students and also come incidents of suicides had occurred at tribal boarding schools in the past few years. A team of senior lady officers may be constituted at state level, which can be supported by teams at district and block level...," the governor wrote in his letter to the CM on October 26.
These teams may conduct periodical visits to each and every tribal boarding school and may take all necessary steps in this regard, the governor wrote in the letter.
Fadnavis, who was in Delhi, said he had directed the social justice and women and child development department to create a group of women officers and conduct visits to boarding schools, both aided and government-run.
"The group of women officers will talk to the girl students. The exercise will help us find out how many boarding schools are not following rules and the government will cancel their registration," he told the media.
Yashwant Solunke additional superintendent of police (ASP) said that they would be conducting medical tests on all the girl students studying at the boarding school. The school has 105 girl students.
"We have decided to conduct medical tests on all the girl students and this will be done in batches because vacations have not ended yet," Solunke told HT.
Close Story
Personalise your news feed. Follow trending topics