Con job: Senior govt official cheats Mumbai builder of

₹

4 crore
Updated on Jun 28, 2018 11:59 AM IST
Police has booked a senior central government official for posing as an IAS officer, duping a builder.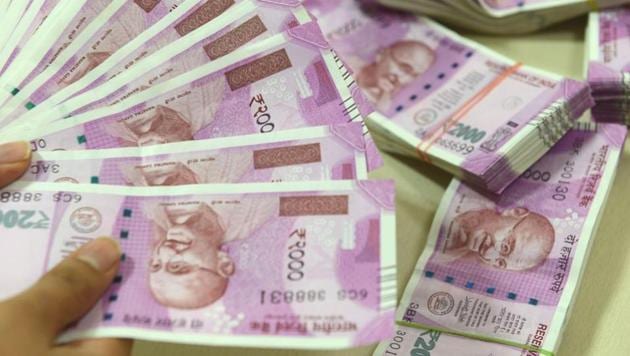 Hindustan Times |
, Mumbai
Vijay Kumar Yadav
The economic offences wing (EOW) of the Mumbai police has booked a senior central government official for allegedly duping a builder and his partner of ₹4 crore by posing as an Indian Administrative Service (IAS) officer.
According to a source, the accused, Ashutosh Kumar Sahay, posed as an IAS officer, Ashutosh Kumar Singh, currently serving in the department. The EOW is still trying to check his current designation.
The complainant, Rajesh Jain, 61, a resident of Lokhandwala Complex, said he met Sahay, who claimed he was the personal security officer (PSO) of former MoS rural development and parliamentary affairs Suryakanta Patil, in 2003 through a business contact. During the meeting at Sahay's bungalow in Versova, the official said that all legally disputed government land falls under his jurisdiction and he can get land titles cleared using his influence in the Mantralaya.
When Jain told Sahay he was interested only in properties in Mumbai, Sahay showed him a plot belonging to the Unit Trust of India in Oshiwara. He gave Jain the documents of the property, including Mhada's transfer papers, documents pertaining to pending case in the high court, map, etc.
Sahay promised Jain he would get a joint venture between Jain and Mhada approved and get Jain's company's name included in the empanelment list, but the process would require money. In 2004, Jain and his partner in his (former) company Punit Investment, Prabhat Jain, gave ₹4crore in cash to Sahay in his Andheri (West) office, stated the complaint. In return, Sahay gave Jain and his partner documents to show that he was doing their work. "To gain my trust, he called me to Delhi and took me to the cabin of (then) union rural development minister Suryakanta Patil, who had gone abroad then, and also showed me some other senior officer's office. He told me the work is under process," Jain said.
After Jain realised that Sahay may not do their work, he sat on a hunger strike outside Sahay's office. Sahay then told Jain that he was signing a deal with a firm named Capricorn Developers, for the same land and once he gets money from the developer, he would return Jain's money.
According to the EOW, Sahay also forced Jain to become a director in Vinitiya, a company belonging to Sahay's wife Monika. Fearing that Sahay would not return his money, Jain signed an MoU on behalf of Vinitiya. After a few days, Capricorn Construction sent ₹2.5 crore to Vinitiya's account. But before Jain could ask for his money, Sahay transferred it another account, without Jain's knowledge.
"In August 2007, Jain learnt that Sahay had duped many developers, using the same modus operandi. He filed an RTI, through which he found out that the documents Sahay gave to him were fake. Later, Jain learnt that Sahay has been booked in a similar offence in Mumbai in 2015," said an EOW officer.
The CBI had arrested Sahay in May 2016, when he was the deputy general manager of the Handicrafts and Handloom Export Corporation of India Ltd (Ministry of Textiles), for allegedly demanding Rs3 lakh bribe. The agency had then seized two Mercedes cars with red beacons from him. Sahay had then posed as the joint secretary in the Government of India.
The CBI claimed Sahay had earlier worked as an officer on special duty (OSD) to former minister of state (MoS) labour Munni Lal, OSD to former MoS home affairs Sriprakash Jaiswal.
Sahay and his wife have been booked in connection with the case. The police have launched a search for him.
Close Story
Personalise your news feed. Follow trending topics