Conduct retest for students who failed April exam or were absent: University of Mumbai to law college
The institute had asked the varsity to clarify who is eligible for retest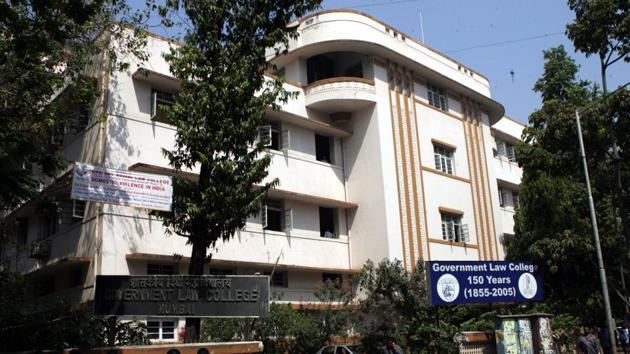 Updated on May 10, 2019 01:01 AM IST
Hindustan Times |
, Mumbai
Shreya Bhandary and Musab Qazi
While the principal of Government Law College (GLC) threatened nine students with disciplinary action for involving political parties in their demand for a retest, the University of Mumbai (MU) reiterated on Thursday that GLC should organise a retest of the practical exam that was originally held in April. Responding to a query from the college, the varsity said all students who were either absent or had failed the exam should be considered for the retest.
Last week, 270 students of GLC had protested the institute's decision to not hold a retest for final year students who had failed the practical exam held in April. A retest had been organised by GLC on April 26, but only for those who were absent on the day of the first practical exam. GLC had said varsity rules didn't allow those who had failed to retake the exam. Earlier this week, the MU intervened and opined that varsity rules did not prohibit retests. GLC then sent a letter ON?, asking for clarifications on the issue. "In your letter, there's no specific mention about the category of students who are eligible for the re-examination," read the letter from the college principal Suvarna Keole.
"The institute needed clarity on who should be considered for the retest, to which we've asked them to look at absentees as well as those who failed the exam," said Vinod Malale, deputy registrar (public relations), MU.
Meanwhile, on Thursday, Keole threatened nine students with disciplinary action for involving Yuva Sena, the youth wing of the Shiv Sena, and All India Majlis-e-Ittehadul Muslimeen (AIMIM) legislator Waris Pathan in their campaign for a retest. "Your presence and your conduct in company of political party members clearly shows your prima facie intention to pressurise the administration of this college for conducting the exam of failed students... This act on your part prima facie is an act of indiscipline and certainly amounts to misconduct," reads the notice.
The principal has issued two separate show cause notices against students and asked them to present their side within 15 days.
Close Story
Personalise your news feed. Follow trending topics