Maratha quota bill likely to get House nod this week
Hindustan Times |
, Mumbai
Surendra Gangan
Nov 27, 2018 11:14 AM IST
The ruling BJP-led government has decided to clear the Maratha quota bill by Friday, the last day of the state legislature's winter session. An amendment is likely to be tabled on Wednesday or Thursday
The ruling BJP-led government has decided to clear the Maratha quota bill by Friday, the last day of the state legislature's winter session. An amendment is likely to be tabled on Wednesday or Thursday, said a senior minister and member of the cabinet subcommittee that was set up to implement the quota for Marathas in education and government jobs.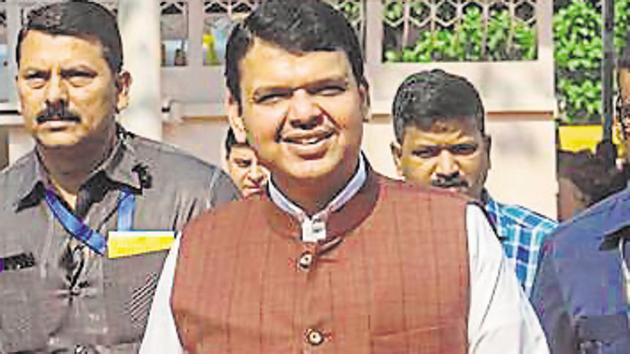 The Marathas demand a 16% quota, and the state agreed to the demand after the Maharashtra State Backward Classes Commission's report endorsed the community's social, educational and financial backwardness. Currently, reservations in Maharashtra add up to 52%, which is more than the Supreme Court-mandated cap of 50%. After deliberations in two meetings, the cabinet subcommittee has decided to table the bill and get the quota approved by Friday. The bill will be tabled along with the action taken report, and not the original report of the commission.
Shiv Sena leader and PWD (Public Undertakings) minister Eknath Shinde, who is also a member of the subcommittee, said, "We discussed the legal feasibility of the bill and the ways to adopt it to make it legally sound. We are keen on granting 16% reservation to the community."
Another minister, also part of the subcommittee, said, "We have consulted the advocate general and are looking at two options, to spell out the quantum of quota in the bill or to only clear reservation to the community under the socially and educationally backward category and finalise the quota later."
He added that Kunbi-Marathas, who currently get benefits under the Other Backward Class community (OBC) quota, will not be included in this new category.
The quantum of quota at 16% continues to pose a challenge for the state, as it will upset the OBC and add to legal challenges. On the other hand, the BJP will face a backlash from the Opposition and the Maratha community, if it dilutes the 16% quota.
The subcommittee has also considered the legal option of bringing this amendment under Schedule 9 of the Constitution to protect it from legal scrutiny. Article 31B of the Indian Constitution saves the Acts and Regulations included in the Ninth Schedule from being challenged and invalidated on the ground of contravention of any of the fundamental rights. However, a 2007 Supreme Court judgement has also made it clear that there cannot be a blanket impunity from judicial review.
The decision on when to table the bill will be finalised on Tuesday, following a meeting called by the chief minister Devendra Fadnavis with group leaders of all Opposition parties. The meeting has been called to resolve the stalemate over the Maratha reservation issue. For four consecutive days, both houses have been adjourned largely over disruptions regarding the Maratha reservation row.
"The Opposition may insist the bill gets tabled in the Assembly on Wednesday. So that there is time to table it in the Legislative Council a day later,'' said the minister. After it is passed in both houses, the bill will be sent to Maharashtra Governor Ch Vidysagar Rao for his approval. It may require to be sent to the President for assent if the provisions in the bill are related to central laws. "Otherwise, it will come into force immediately after it is approved by the Governor," said an official from Mantralaya said. The MSCBC submitted its report on November 15, endorsing that the Maratha community was socially and educationally backward and required reservation. While the Opposition has been demanding that this report be made public, the government has refused to table it in the legislature. The government has stated that making the report public is not mandatory, and it may also pose difficulties in the implementation of the reservation. "Some of the members have registered their dissent on granting reservation to the Marathas. One of the members has also stated that the social backwardness of the community cannot stand the legal scrutiny as the MSCBC has not conducted door-to-door surveys to prove the backwardness.Such notings in the report may go against the reservation," said the senior minister quoted earlier