Mumbai got 8% less water this monsoon
Updated on Oct 03, 2018 12:44 AM IST
The Brihanmumbai Municipal Corporation is now looking at the measures to be taken – getting water from other source or imposing water cuts – in the coming months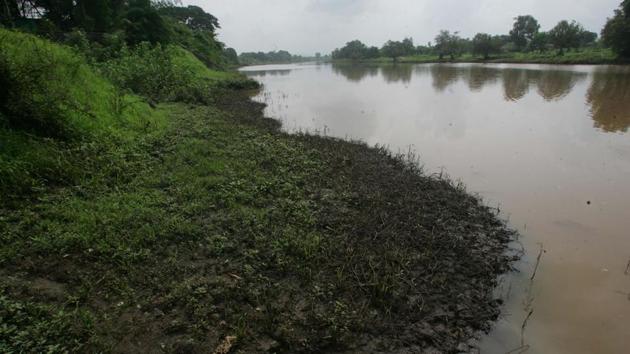 Hindustan Times |
, Mumbai
Steffy Thevar
This year's monsoon gave Mumbai eight per cent fewer water stock (13,13,960 million litres) than last year (14,34,103 million litres). Consequently, the Brihanmumbai Municipal Corporation (BMC) is now looking at the measures to be taken – getting water from other source or imposing water cuts – in the coming months.
According to civic officials, the stock available in the seven lakes that supply water to the city is 90.78%, sufficient to last 304 days, as opposed to the 335-day stock needed to ensure there are no water cuts till the next monsoon.
The civic body reviews the lake levels at the start of October every year (the end of the monsoon) to plan for the entire year till the next monsoon. BMC will prepare a report on the water stock and the steps to be taken to tackle it within a week. "The review is to make sure there is no water scarcity. We need 14.473 lakh million litres for 335 days," said Ashok Tawadiya, chief engineer, hydraulic department of the civic body.
Currently, none of the seven lakes is filled up to 100%, compared to last year, when two of them had reached the maximum capacity. Bhatsa, which supplies 50% of the water stock to Mumbai, has 91.53% water stock, compared to last year's 99.12%. Modak Sagar has 71.28% water, lower than last year's 95.43%. Both Upper Vaitarna and Middle Vaitarna dams were filled to the brim in 2017, but this year they have 96.39% and 94.41% stock, respectively. Tansa lake has 90.29% useful content (99.14% in 2017), Vihar lake has 92.54% stock, which was 99.34% last year and Tulsi lake has 93.97% stock, which was 98.84% last year.
A final call will be been taken only after the hydraulic department's report.
Tawadiya said, "There is no reason to worry. We will prepare the lake level review report within a week and decide accordingly. We will also explore options to get additional water supply from other resources."
"It is too early to comment on water cuts. However, in case of any shortage of water, we will have to ask the state government to supply more water from Bhatsa dam," said a senior civic official.
The state-owned Bhatsa dam has 6,56,318 million litres of water, of which 5,75,700 million litres is allocated for BMC, while the rest for Thane and irrigation purposes.
Read more: Mumbai has 83% water stock in dams, 3 of 7 lakes overflow
Personalise your news feed. Follow trending topics