Mumbai man promises to link 70-yr-old's bank account to Aadhaar card, dupes her of Rs1.67 lakh
Mumba police said the woman approached them on August 2, saying the man asked her for her 16-digit card number, CVV and one time password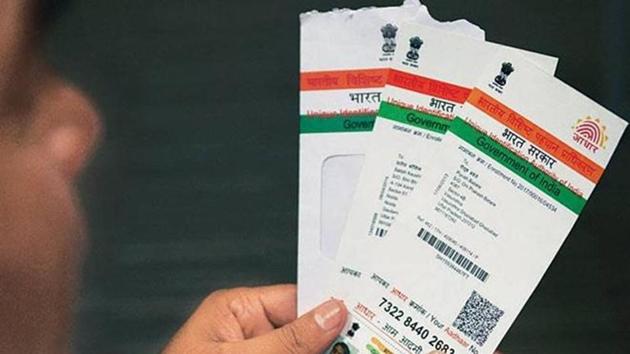 Updated on Aug 14, 2017 11:13 AM IST
A cybercriminal posing as a bank official duped a 70-year-old woman of Rs1.67 lakh on the pretext of linking her bank account to her Aadhaar card.
Police said the woman approached them on August 2, saying the man asked her for her 16-digit card number, CVV and one time password she received on her mobile phone.
"He said he worked for a bank in which I have an account, so I did not find his request suspicious. I don't know how he found out that I was a customer of that bank. He told me he needed to link my account to my Aadhaar card and so asked for my card number and details. He asked me for the 'verification number' I received on my mobile phone. I didn't know that was a one time password," said the woman, who did not wish to be identified.
The DN Nagar police registered a case against the unidentified fraudster. However, they said they were struggling to solve cases of cybercrime, with as many as 391 being reported till July. This means an average of one case was reported daily.
Almost 90% of these fraudsters are still operating as only 44 of 391 cases have been solved — a detection rate of 11%.
"We keep trying to make people aware, through the media and through social networking sites, that they must never share their card details with a stranger. A bank will never call you asking for your personal details. There is a need to ramp up awareness drives, especially among senior citizens," said an officer.
Close Story
Personalise your news feed. Follow trending topics