Mumbai metro: 8-coach trains for Colaba-Bandra-Seepz corridor
Dec 06, 2016 09:16 AM IST
The city's first underground metro corridor that would connect Colaba with SEEPZ via Bandra will have trains with eight coaches and not six because the Mumbai Metro Rail Corporation (MMRC) has estimated a surge in the number of passengers if the project is completed by 2020
The city's first underground metro corridor that would connect Colaba with SEEPZ via Bandra will have trains with eight coaches and not six because the Mumbai Metro Rail Corporation (MMRC) has estimated a surge in the number of passengers if the project is completed by 2020.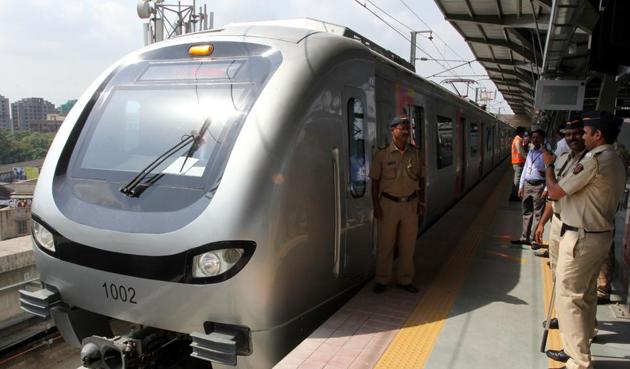 An underground corridor between Colaba and Bandra was first mooted in the Mumbai Metro Masterplan in 2004. The detailed project report was prepared by Rail India Technical and Economic Services in 2008 and the corridor was expected to be commissioned by 2016.
It was estimated that the average daily load of passengers on the 33.5km corridor would be 14 lakh in 2016. "The six coach trains were okay according to the 2016 estimate, but now we are planning to run eight-coach trains once the corridor is commissioned in 2020 because the average daily load of passengers will increase to about 17 to 18 lakh," said Ashwini Bhide, managing director, MMRC.
Bhide added that the length of the platform had already been redesigned to accommodate an eight-rake train.
Meanwhile, MMRC has already floated tenders for pre-qualification of bidders who are interested in design, manufacture, supply, install and commissioning the coaches. According to sources, the initial demand is for 210 rakes, but the corporation intends to increase it by another 40 to 50 rakes.
According to officials, the MMRC is trying ensure that manufacturers set up plants in India to push the Central government's Make in India programme. "We will see that maximum spare parts of these rakes are manufactured in India. This will not only promote the Make in India programme, but it will ensure that the spare parts are delivered at lower rates," said Bhide.
The project got a nod from the Centre in 2013 and after ending a three-year tendering process, MMRC finally gave away contracts in July 2016. Sources said that the corridor will be partially commissioned from SEEPZ to Bandra-Kurla Complex by the end of 2020, and the line will be laid till Colaba by 2021. Currently, the geo-technical survey is underway and the actual work is expected to begin by February 2017.
READ MORE
Construction of two metro lines to begin mid-monsoon
All parties agree to vacate South Mumbai offices for Metro 3