Mumbai: Western Railways to build walls along Virar-Borivli line to curb railway track deaths
Published on Mar 20, 2017 12:28 AM IST
The 52-km Borivli-Virar stretch will have walls constructed on both sides.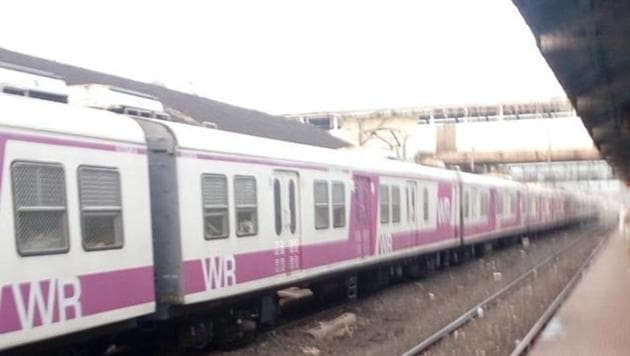 Following the Bombay high court and Comptroller and Auditor General's (CAG) orders, the Western Railway's (WR) Mumbai division has decided to construct boundary walls, totalling 17km, between Borivli and Virar by March 2018. This will help the railways curbing deaths owing to trespassing, an official said.
The 52-km Borivli-Virar stretch will have walls constructed on both sides.
Trespassing on the railway premises is a huge worry for the Central Railway (CR) and the WR. In 2016, the CAG in its report expressed concerns over crossing of tracks. The report said from January 2010 to December 2014 of the country recorded 33,445 deaths, of which, 17,638 (52.74%) occurred in the Mumbai suburban section. In the same period, the WR witnessed 3,711 deaths owing to crossing the tracks while the CR accounted for 6,181 fatalities.
The HC had also directed the railways to expedite the construction of boundary walls along railway tracks.
The wall will also restrict the entry of stray animals on tracks. On March 8, eight buffaloes strayed on to the railway tracks near Virar station and were run over by the Jaipur-Bandra Express. The train was stranded for a few hours as the carcasses could not be removed. The incident affected the suburban train operations too.
"These walls will prevent trespassing provided they are not damaged. Some passengers damage the walls to gain illegal entry in the railway premises. It jeopardizes the safety of others," said Mukul Jain, divisional railway manager (DRM), WR (Mumbai division).
The administration will also repair damaged walls at 17 of the 30 locations near Borivli, Kandivli, Goregaon and Malad. "These are the stretches where the walls are repeatedly damaged. However, we will fix them along with the new construction," added Jain.
The construction of the boundary walls was a long-pending demand of commuter activists who said that the move will whittle down fatalities and discourage littering on tracks. "We have been always demanding construction of the wall along the Churchgate-Virar stretch. I hope administration completes it on a priority basis," said Kailash Verma, a railway activist.