Other side of demonetisation: An election jackpot on its way in Maharashtra
Updated on Nov 16, 2016 01:10 AM IST
Even with regard to the worthless cash that the contestants might now be holding in large amounts, it is apparent that these elections are offering an opportunity for painless conversion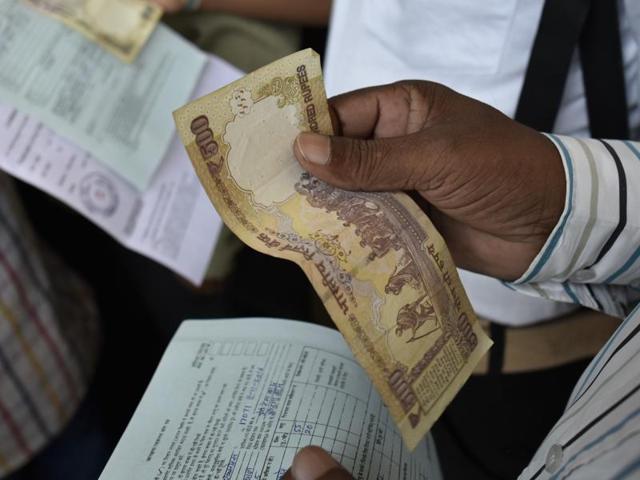 When Uddhav Thackeray first expressed his ire against the Union government's demonetisation policy, the Shiv Sena's detractors made out that Bal Thackeray had loads of money in Swiss banks and his heirs had been put to a lot of trouble to change the biometrics on the accounts to gain access after him.
But having observed the Sena for decades, I know as a matter of fact that Thackeray did not believe in banks, let alone Swiss banks. And even if his former daughter-in-law's name may have come up in one such Swiss account, Thackeray never needed to hoard his money in such manner.
For the Shiv Sena has been the only party in the country where workers fund party activities, unlike all others in the country where leaders disburse money to workers to contest elections and for other purposes. Now Uddhav has hardened his stance against the demonetisation by openly declaring that the Union government has triggered an economic crisis by outlawing notes of Rs500 and Rs1,000 denomination. Saamna has been immensely critical of the policy and even Aditya Thackeray has tweeted about its 'bad execution'. The general feeling is that with a series of local self government elections underway in the state at the moment and those to the bigger municipal corporations due in a couple of months, most political parties, including the Shiv Sena which stood a better chance than the BJP at these polls, have had their noses rubbed out of the business.
But that is too simplistic an understanding of how enterprising our political parties and leaders really are. A day after the policy announcement, there was indeed a lot of panic among the contestants across districts going to the polls. Campaigns even came to a halt. But, as I discovered. it did not take very long for them to bounce back and turn the situation to their advantage. It was business as usual in a day or two. The trouble that the poorer people in this country and those from the hinterland — who will be the main voters at these elections — were put to in accessing their own money, has been cynically seen as a bonus by most opposition parties.
The BJP was already at a disadvantage at the grassroots before the demonetisation and many Congress and NCP workers were placing bets that they would together win at least 70 per cent of the rural and semi-urban seats in the state. Now they are giving themselves a better chance because people's — and particularly farmers' — ire against the government is at its peak and not likely to subside before at least the first round of elections being held at the end of this month.
Even with regard to the worthless cash that the contestants might now be holding in large amounts, it is apparent that these elections are offering an opportunity for painless conversion. For example, a friend's maid in one of these non-metro towns had already given notice that she would not be around for a few days during the polls because she did not want to miss out on the sari, dhoti and cash that was expected to be distributed to all voters in her village in the week before the elections. But she hit a jackpot after the demonetisation — she was expecting to get only Rs500 from each candidate but now bundles of useless notes are being fobbed off on voters like her who do not even have a bank account or an ATM card. She is now happily queuing up at the post office to change that money.
From stories like hers, I gather that all contestants of all political hues are being extra generous to their voters at these elections. In addition, the Congress and the NCP are being extra solicitous about helping the people through the conversion of their currency and Shiv Sena workers too have caught on to the act.
Perhaps that is why it took a few days for the party's leaders, who are in alliance with the government both at the Centre and in the state, to work out a position that does not oppose the policy and yet seems to stand alongside others critical of the demonetisation.
But, I suspect, secretly all at these elections are pleased at the situation — even they could not have ordered it better in their own interest.
Personalise your news feed. Follow trending topics