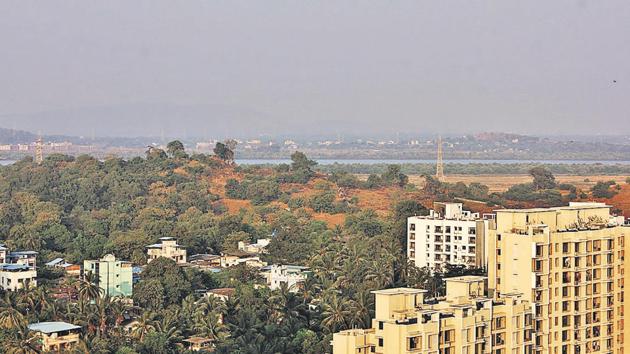 Thane plans corridor of development
The TMC has also planned a bridge to link Ghodbunder Road to Kharbao, which will connect directly to the multi-modal corridor
UPDATED ON NOV 15, 2018 12:26 AM IST
The proposed 126-km-long multi-modal corridor from Virar to Alibaug has set the ball rolling for development plans in an around Thane.
The Thane Municipal Corporation has proposed to develop the areas on the other side of the creek. It has proposed to develop new Thane in Kharbao, one of the stations on Bhiwandi-Vasai Road route, in coordination with the Mumbai Metropolitan Region Development Authority (MMRDA), which will build the corridor.
On the other side of Thane creek are Kharbao, Paygaon, Shillotar, Malodi and Nagale villages, where the multi-modal corridor will pass.
An official from town planning requesting anonymity said, "The Virar-Alibaug multi-modal corridor will be 100 metres wide. The corridor will pass through some of the major highways in the state."
The TMC has also planned a bridge to link Ghodbunder Road to Kharbao, which will connect directly to the multi-modal corridor.
The town planning department claimed that the proposal to develop New Thane will pave way for planned development of Kharbao and the nearby areas.
Saying it was important to link Thane city to the corridor, he added: "There is already a proposal of a bridge connecting Ghodbunder Road (Mogharpada, Ovala) to Kharbao. Once this bridge is constructed, there will be lot of unplanned and illegal development in these areas on the other side of the creek."
The villages of Kharbao, Paygaon, Shillotar, Malodi and Nagale are in the regional plan of the MMRDA. They do not come under any municipal corporation.
"We have proposed to develop these areas in a planned manner by chalking out a development plan for them. We have proposed to form a special planning authority, which will be the governing body of this New Thane. The proposal if approved by the general body will be send to the state, which will decide if we can develop New Thane," the official said.
He claimed the unplanned development will impose additional burden on the city's infrastructure of Thane city.
He added, "Moreover connecting the city with the upcoming multi modal corridor will bring about business opportunity to the city as connectivity to major highways will improve."
The MMRDA made a regional plan from 2016 to 2036, which includes the Wadala Kasarvadavli metro, the multimodal corridor, creek bridge connecting Kharbao and developing a growth centre at Kharbao.
Thane-based urban planner Mayuresh Bhadsavale said, "TMC should concentrate on underdeveloped areas of Kalwa, Mumbra and Diva which are filled with illegal constructions. The TMC has to concentrate on formulating a solid waste policy or generating affordable housing instead of venturing into developing the neighbouring areas."
He said the entire scheme focusses only on car-based transport project. "There are many new projects coming up along the Mumbai-Nashik highway near Bhiwandi. TMC's plans only benefit developers. There is no stress on improving the network of public transport."
Close