Woman techie found dead on Infosys Pune campus
Updated on Jan 31, 2017 01:06 AM IST
K Raseela Raju was found strangled on the floor near her workstation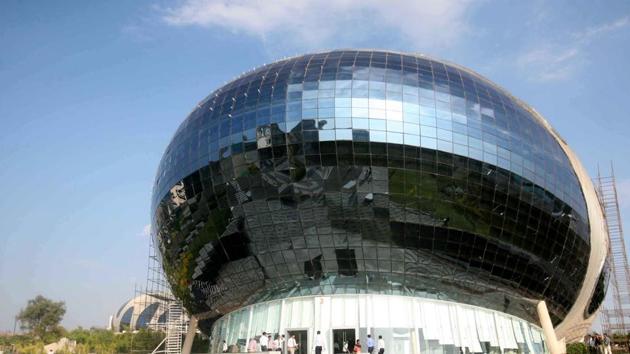 A 25-year-old woman engineer working with software major Infosys was found murdered at her workstation in the Hinjewadi IT Park near Pune late on Sunday evening, police said. The woman, identified as K Raseela Raju, a native of Kerala, was lying on the floor near her chair.
The police said she had been strangled using wire from the computer at her workplace, which is on the ninth floor of Infosys' facility in phase II of the Hinjewadi IT park near Pune.
The police said Infosys officials told them Raseela had the day off on Sunday, but had come in to work on a project, on which some people in Infosys Bangalore, too, were working and she was in touch with them. When her supervisor in Bangalore could not get in touch with her late on Sunday, someone in the Hinjewadi office was asked to check on
her. "In the evening when her team manager called her up on the mobile phone, there was no response. After sometime, he asked others at Infosys to find out why she was not responding to calls. When her colleagues came to her workstation, they found her lying on the floor with a computer wire around her neck," said assistant
police commissioner, Vaishali Jadhav. Late in the evening the body was sent for post-mortem. The official said the police were working on some leads.
According to senior police officials, Raju had come to office around 3pm.
"Around 10pm, we received a call from Infosys about her body lying on the floor near her workstation," said Jadhav.
At the time of going to press, officials said they were in the process of gathering the CCTV footage from the workplace and the campus of the IT major.
This is the second murder of a woman techie in Pune in the last two months. In December, Antara Das, 23-year-old techie from Kolkata working with Capgemini near Pune, was stabbed to death while returning from work late in the evening.
Personalise your news feed. Follow trending topics