The Indian government's decisive shift on markets
Published on Aug 09, 2022 09:29 PM IST
The political buy-in of markets is excellent news for India's retail investors. Modi's decisive steps in this direction will lead to more reform and financial literacy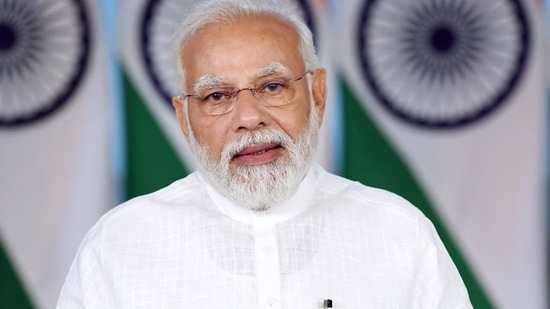 Today there is a major aspirational class in India that wants to invest for growth… According to the Association of Mutual Funds, the assets under management of the mutual fund industry in India in 2014 were around ₹10 lakh crore. In these eight years, by June 2022, it has increased by 250% to ₹35 lakh crore. That is, people want to invest. They are ready for it". This was Prime Minister Narendra Modi speaking at the inauguration of the International Bullion Exchange in GIFT City, Gandhinagar on July 29.
These are not words that India has ever heard from the political leadership. On the contrary, there has been a deep-seated suspicion of markets in general, and stock markets in particular. This discomfort with markets has led to decades of suboptimal investment options for Indians wanting to keep savings ahead of inflation. With this one statement, PM Modi has taken another decisive step forward — and also away from the cynical socialist-posturing by politicians. And that is excellent news for the markets, retail investors, and the growth of the economy.
A virtuous cycle of growth needs political will (the conviction that growth is good and the enabling ecosystem is in place), institutions (banks, regulators, exchanges, courts), and entrepreneurs to build businesses that are funded largely by domestic savings. Savings convert to investment through three routes: Debt, equity, and real assets. Debt includes all fixed-return instruments such as fixed deposits, bonds, and extensions such as debt funds. Equity can be direct stocks or equity mutual funds. Real assets such as real estate and gold are largely bought directly, though their financialisation has begun.
Due to political and policy choices made post-Independence, India has used the debt and real assets route to convert savings into investments rather than equity. Fixed-return instruments (FDs, for example) find it difficult to yield a return that is ahead of inflation after tax. Real assets such as gold have little productive use and are locked up in vaults. Real estate is an illiquid clunky asset with very high costs of entry and exit, apart from still needing non-tax paid money to power transactions. The equity route has been kept away from investment options in government schemes in post-independent India, from Jawaharlal Nehru's "profit is a dirty word" statement on free enterprise to hard-coding by Indira Gandhi when she implanted the word "socialist" in India's preamble during the Emergency years.
This political ideology was so deep-rooted that even after the 1991 economic liberalisation, strange decisions were taken to keep the "markets are bad" public posturing. The monopoly of Unit Trust of India, for example, was broken in 1987, but only public sector firms were allowed. It took until 1993 to open the door to private participation. The National Pension System (NPS) has a similar history — of attempting to keep the private sector and the equity route to long-term wealth creation out.
When in 2004, central government employees were moved from a defined benefit (based on a formula — not market-linked) to the market-linked NPS, the choice was restricted to three PSU fund managers and only a government bond option. It took till May 2019 to allow government employees the choice of private fund managers and equity. Why does this matter? The average 10-year return on NPS government bond funds is 8.6% and that for equity is 12.5%. A four-percentage point difference in returns over a 30-year period translates into a corpus that is three times larger.
The remnants of this ideology are entrenched in areas that are low on the metrics of transparency and have large opaque pools of money that are not marked-to-market such as the Employees' Provident Fund Organisation (EPFO) and the insurance sectors. EPFO, for instance, on the same day as Modi's Gift City speech, voted against increasing the equity allocation to the Indian organised sector workers' retirement corpus from an incremental 15% to 20%. The average board-market 10-year return on equity is 13.61% and the same for a gilt fund is 7.73%. Life insurance, similarly, continues to be over-invested in government bonds rather than equity with over 85% of the ₹44.79 trillion assets under management invested in government securities (both Centre and state).
Equities in general, and mutual funds, in particular, have been at the receiving end of political posturing over the years as both politicians and bureaucrats did not understand them. I cannot help but recall a joint secretary in the ministry of finance some years ago bemoaning the underperformance of his debt fund. The fact that he bought a long-duration debt fund and was looking at short-term performance escaped his defined-benefit retirement assured mind.
An equity culture that is deep and wide is important for both the long-term fund availability for enterprise and for investors to keep their savings return ahead of tax and inflation; ₹1 lakh invested and reinvested in FDs and the same amount invested in Sensex 40 years ago would have resulted in a corpus of ₹34 lakh and ₹3.3 crore respectively. The Indian stock market has emerged as a state-of-the-art institution with excellent checks and balances. No market is perfect and occasional loopholes will be found, but each instance leads to better regulatory action and architecture.
The words of the PM point to two areas of action in the days ahead. One, expect hard reform in the parts of the market that have resisted change from the 1970s style of functioning. Two, expect a greater push on financial education and literacy efforts so that as regulated products reach beyond the big cities, the investor knows what basic questions to ask and buy suitable products.
To those who find themselves uncomfortable with this turn in the political discourse, I can only nudge you to consider investing via a Systematic Investment Plan or SIP (investors are pouring over ₹12,000 crore a month into Indian equity through this route) on a broad market index fund on the Nifty 50 and the Sensex. And then just hold on to them for 10 years. Why let your cynicism cost you wealth creation?
Monika Halan is adjunct professor, NISM, and author of the best-selling book, Let's Talk Money
The views expressed are personal
Enjoy unlimited digital access with HT Premium
Subscribe Now to continue reading
Topics
Personalise your news feed. Follow trending topics